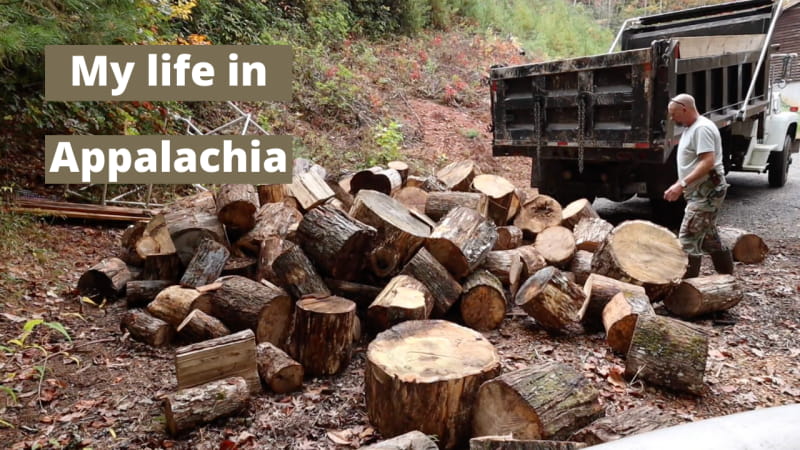 From the beginning my goal for Blind Pig & The Acorn was to celebrate and preserve my Appalachian heritage and culture.
There's often a cardboard cut out held up for what Appalachian lives are supposed to be like. I've always wanted to knock that piece of cardboard down and shine a light on the wonderful life one can have living in Appalachia. I've tried to accomplish that by sharing my family's life with you all.
My recent video is the first in what I hope evolves into a series to show pieces of our lives as evidence of the goodness that abounds in Appalachia.
I hope you enjoyed the video!
Help me celebrate Appalachia by subscribing to my YouTube channel!

Here's the recent Thankful November giveaway winners. Dee please email your mailing address to me at [email protected] Patti and Randy I have your email addresses and I'll send the eBooks your way!
The winner of "Foxfire 2" is Dee who said: "I remember my Daddy telling me his Mother had two beehives by her garden and they always had honey to put on their biscuits.. As a young boy, he said he spent some days laying quietly under one watching the bees go and come. Wish I had known that when my Grandmother was still here as I would have so many questions. In later years, when we bought it Daddy loved to get it with the comb."
The winner of the eBook "My Favorite Appalachian Recipes" is Patti Tappel who said: "Did you know the largest black walnut producer is Hammon walnuts in MISSOURI? It's my blacksmith's favor nut. He especially loves black walnut ice cream, which is easy to find here!
Happy thanksgiving"
The winner of the eBook "The Southern Wildlife Watcher" is Randy who said: "If someone will be in the woods or outside and sit very still and quiet at sun up he will see and hear animals he may not see at any other time. I used to see a lot of snake doctors at the creek I played in when growing up, but now I don't see them. Something else we would see in the creeks were bright red minnows with yellow fins. They were called red horse minnows and said to be no good to use as fish bait. I am ashamed to say as a boy with a BB gun I would shoot at the snake doctors, but never hit many of them. I would enjoy reading the book."
Tipper
Subscribe for FREE and get a daily dose of Appalachia in your inbox