Today's post was written by Paul.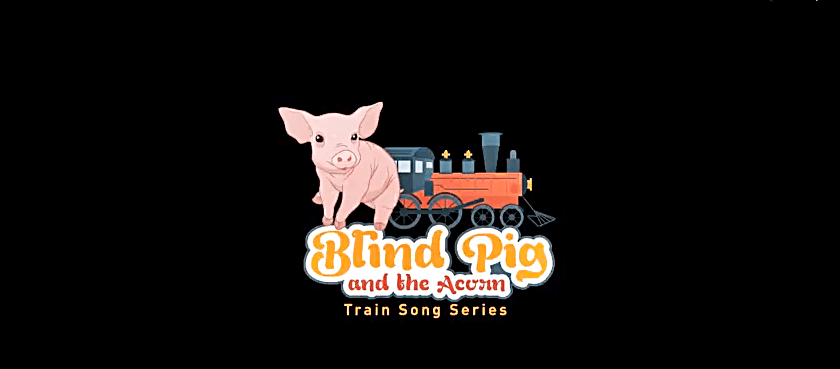 For this week's train song, I had the pleasure of hooking up with the great Sonny Reighard, one of the best loved singers in our area!
Sonny is one of the nicest, most likeable people one could ever meet. His rich lead vocal, warm stage presence, and infectious humor have made him a crowd favorite at bluegrass festivals, benefits, church singings, and other venues for as long as I can remember.
I was so happy when he accepted my invitation to meet up and try some songs together, and the experience did not disappoint.
I learned several great songs from him and enjoyed tons of interesting stories, including two hilarious stories about pranks that Little Roy Lewis of the Lewis Family played on the late great Jim McReynolds of Jim and Jesse fame.
Sonny served as the MC at Stecoah Valley for 5+ years and through that role, he made acquaintance with many of the greats of bluegrass and acoustic music.
My dad (Pap) and his brother Ray played Stecoah Valley several times, as have the Pressley Girls in more recent years. I don't recall Sonny MCing any of those shows. I guess things didn't line up timing-wise.
I had never heard this particular train song until we sat down to do it.
Sonny learned it from Doyle Lawson. After some searching, I found that it appeared on the "Pressing on Regardless" album.
We also experimented with several other great songs written by Sonny's family members, and I may share those after this year's train song series concludes.
Thanks for watching!
Paul
Blind Pig & The Acorn Music
Tipper
Subscribe for FREE and get a daily dose of Appalachia in your inbox