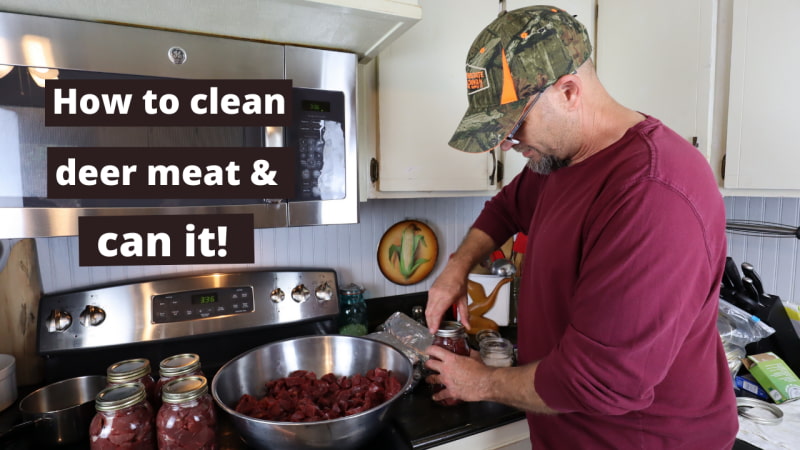 This is The Deer Hunter's favorite time of the year…deer hunting season.
He's never been a trophy hunter. Of course he gets excited about a big buck and loves to try and figure out the habitat of one, but at heart he's always been about harvesting deer as a way to provide food for his family.
I grew up with a brother who deer hunted and my uncle Henry was an avid deer hunter. So every so often some deer meat would make it to Granny and Pap's table. I never liked it.
Once I started dating The Deer Hunter I discovered just how tasty deer meat could be. Not only does it need to be cooked right, it also needs to be cleaned right.
The Deer Hunter says the correct cleaning starts the instant you harvest the deer.
One of Pap's favorite meals was The Deer Hunter's deer roast. Paul likes it so much he said if he ever had to request a last meal it would be the deer roast.
In our latest video The Deer Hunter gives an up close look at how he cleans his deer meat and even shares how to can the meat for future use.
I hope you enjoyed the video! The Deer Hunter finds it very rewarding to harvest meat to sustain his family. It's the same feeling we both get from growing a garden every year.
Here's a post I wrote about canning deer meat a while back that has all the details.
Tipper
Subscribe for FREE and get a daily dose of Appalachia in your inbox