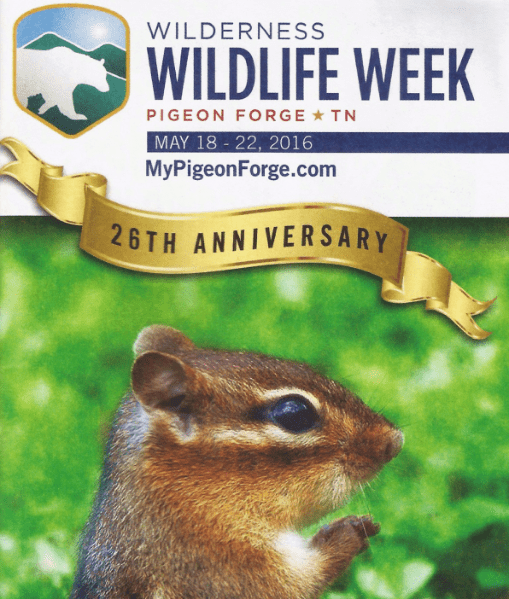 I had a great time at Wilderness Wildlife Week in Pigeon Forge TN! I've got lots to tell you about the whole event. I met several folks who are trying to preserve the old ways of Appalachia while keeping a foot firmly planted in the present with at least one eye fixed on the future. I'll tell you about each of them in the coming weeks.
One highlight of the trip for The Deer Hunter and I was getting to tour The Old Mill. I'll share the behind the scenes story of the visit in a later post, but today I want to share a recipe from The Old Mill.
There are all sorts of vendors set up at Wilderness Wildlife Week. We visited The Old Mill booth at least once every day while we were there. Outside the LeConte Center (where Wilderness Wildlife Week was held) The Old Mill had a constant stream of tasty fried cornbread for folks to sample as they walked by.
We've had fried cornbread before but there was just something about The Old Mill's that was so good! Maybe it was because the cornmeal was freshly ground or maybe it was because we were doing lots of walking and had worked up a great appetite.
One of our favorite meals to eat during the summer is a big pot of soup beans, fried taters, kill lettuce and cornbread. With our last pot of soup beans The Deer Hunter suggested I make some fried cornbread. Instead of using my old recipe I did a quick google and found the one used by The Old Mill.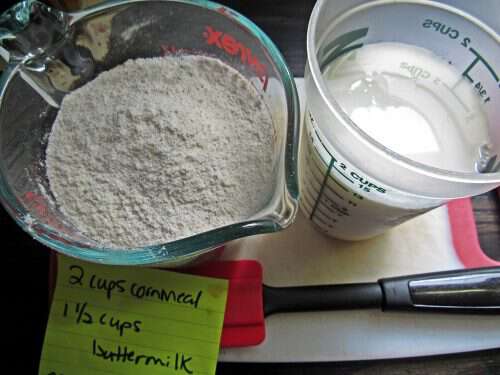 Miller's Fried Cornbread from The Old Mill in Pigeon Forge TN
Ingredients:
2 cups OLD Mill White or Yellow Self-Rising Cornmeal
1 1/2 cups buttermilk
Canola oil or bacon drippings
Directions:
Mix cornmeal and buttermilk in a bowl until well blended. Let stand at least 10 minutes.
Heat 1/2 inch oil in a large skillet over medium-high heat. Drop batter, by heaping tablespoons, into hot oil; brown on both sides, reducing heat as necessary.
Makes about 14 to 16.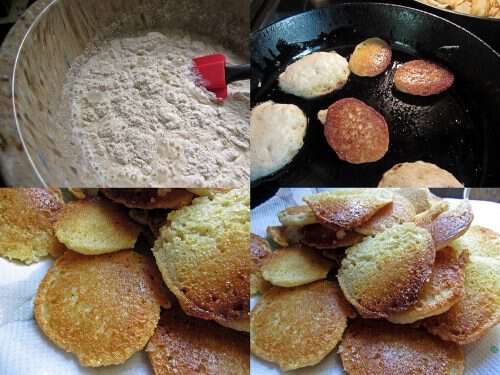 As you cook the cornbread you can play around with the size. I found my bunch likes theirs on the small side-say about the size of a 50 cent piece or just slightly larger. The ones I made were very good although I'm not sure they're as good as the ones the fried cornbread expert working The Old Mill booth made.
After tasting the first one Chatter said "Now that's one of the best things that's ever happened to me." I'm thinking that's pretty good praise coming from girl like her.
If you'd like try some of The Old Mill's fresh ground cornmeal you can order it right from home. I'm partial to white cornmeal but I'm sure everything produced by The Old Mill is great! Jump over to their website to see what's available here. I've heard their catfish breading is outstanding.
Let me know if you like fried cornbread and be on the lookout for more about Wilderness Wildlife Week and The Old Mill right here on the Blind Pig and The Acorn.
Tipper