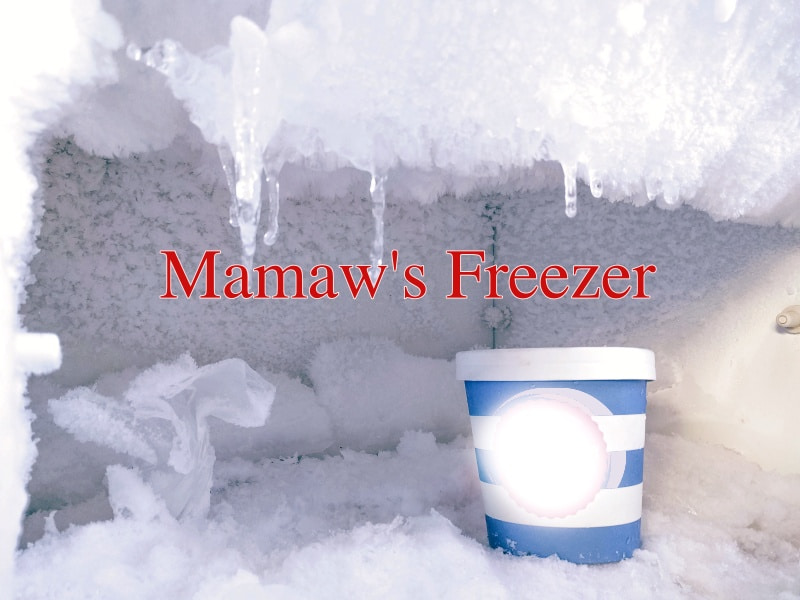 Over the weekend we cleaned out all of our freezers. Even though I hate to admit it, sometimes things get left in there beyond the should eat date and have to be discarded.
Both our stand up freezers are old, but one is quite old. It still needs to be defrosted at least once a year to get rid of ice build up.
After the ice begins to thaw we usually try to speed up the process by trying to gently knock it out.
As I worked on the freezer an old memory came sliding back into my brain.
When I was a child and stayed with Mamaw Wilson she would sometimes let us eat ice build up from her freezer.
Mamaw Marie and Papaw Wade had an upright freezer in one of their back bedrooms. I remember Mamaw using a spoon to scrape ice out of the freezer for me to eat in a cup as a treat.
Looking back I can't imagine the ice was especially tasty, but the sudden memory of Mamaw scraping it off for me sure made me feel good!
Tipper
Subscribe for FREE and get a daily dose of Appalachia in your inbox