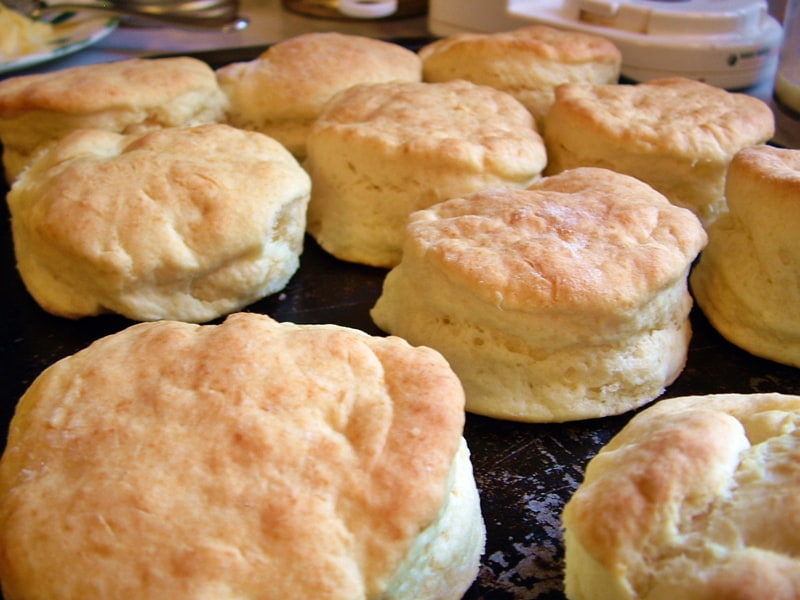 "The most common foods to be found on the breakfast tables in the mountains were eggs, bacon, side meat or ham, hot biscuits, cream gravy, jelly and preserves. Sometimes there would be a side dish of oatmeal or boiled sweetened rice. We never ate dry cereals for breakfast, or sat down to only a dish of oatmeal and toast.
In 1960 my first husband and I moved to Indianapolis so he could get a better paying job. This was the first time I had ever lived away from the mountains and it was scary, exciting, exhausting. For the first time I had a job away from home and came home at night an hour after Leon and our son, Wayne, got home. The life-style was so different it was hard to acquire the confidence necessary to cross busy streets, ride city buses, shop in supermarkets which covered an area an large as my vegetable garden back home, and do business with large city banks.
I decide we would live like city people. The first morning I served a bowl of dry cereal and toast for breakfast Leon demanded how I thought a man could live on a breakfast like that. He worked hard in the paper mill and needed a hearty breakfast to last until lunch time. I fixed him a couple of eggs but insisted there was no time to bake biscuits because I had to be at work by eight o'clock. Gradually we learned to adjust, but never completely. We were homesick for the hills and went home every weekend we could manage it.
My mother cooked oatmeal, rice and cornmeal mush for us sometimes. The list of breakfast foods is not long because there was not much variety in the foods we ate. Eggs, churned butter, cream gravy, and hot biscuits or corn bread were as certain to be on the table as the sun was certain to rise on a clear day. If any variety existed it was in the servings of fruit, jams and jellies, or oatmeal, rice, and cooked cereals. "
—Sidney Saylor Farr – "More than Moonshine"
---
Like Farr, we don't have time for a hearty breakfast each day before we all head to work. We do try to eat a big breakfast on the weekends.
Unlike Farr, I did grow up eating cold cereal along with oatmeal and grits. For most of my life I had a low appetite and if I couldn't think of exactly what I wanted to eat then I'd rather not eat anything. Cereal was always my go to thing—even if I couldn't think of something to eat I could always eat a bowl of cereal to keep going.
These days my appetite is the best its ever been and I don't even eat cereal anymore. I do still love oatmeal and grits.
Are you a big breakfast eater?
Tipper
Subscribe for FREE and get a daily dose of Appalachia in your inbox