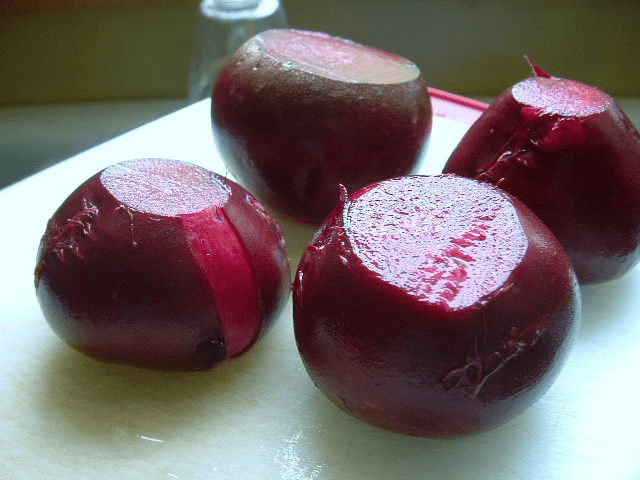 We love pickled beets, but we also love them roasted in the oven. It's such an easy way to cook them, and roasted beets is a perfect side dish for busy weeknight suppers.
Cut the top and bottom off of each beet and give it a good scrubbing under running water. Don't worry about peeling them. Lay the beet on a piece of foil; drizzle a small amount of olive oil; sprinkle with salt and pepper; close the foil up around the beet-kinda like a Hersey's kiss.
Place foil wrapped beets in a 375 – 400 degree oven and roast till done. Time will vary depending on the size of your beets. Once the beets are done and have cooled slightly you can easily rub the peeling off of each beet before you serve them if you want to.
Tipper
This post was originally published here on the Blind Pig in June of 2011.