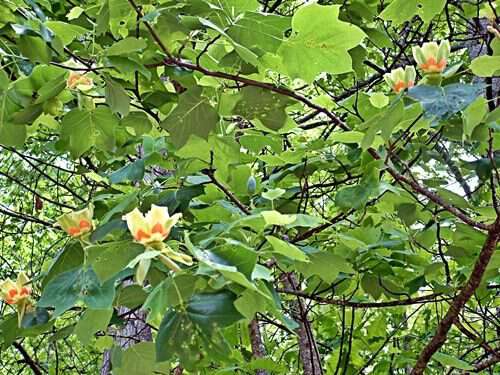 The Tulip Poplar-sometimes called the Tulip Tree or Yellow Poplar grows throughout the Eastern portion of North America-from Ontario to Florida. The Tulip Poplar is one of the largest trees native to Appalachia-it can grow to staggering heights well over 100 feet and has been known to grow in circumferences up to 20 feet. The tree typically blooms in May-but the lovely blooms are often hard to see due to the tree's height.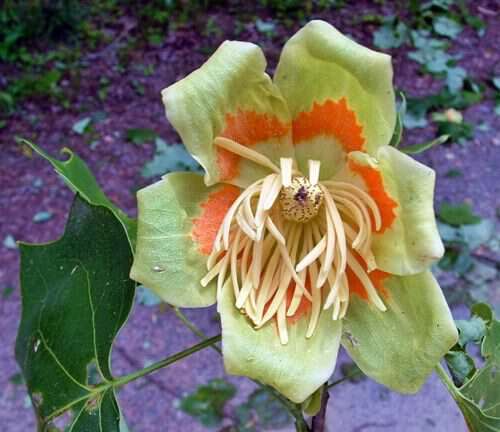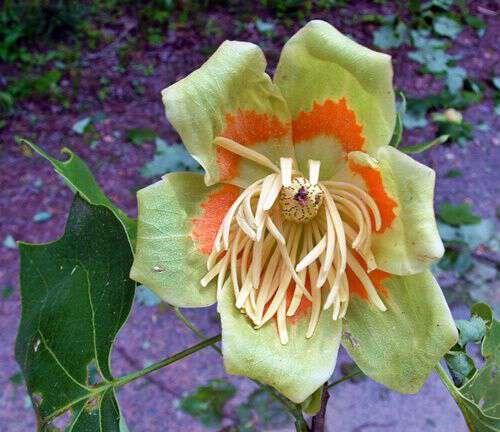 The Tulip flowers that grow on the tree-are a prime source of honey-and the wood is used in most any application you can think of. As you can see from the pics-Tulip Poplars grow around my mountain holler-but none of the  old giants seemed to have survived my Papaw's chainsaw.
Joyce Kilmer Memorial Forest is in Graham County NC, and it's a wonderful place to view some of the remaining Giant Tulip Poplars.
By googling around, I discovered George Washington had a particular fondness for Tulip Poplars. The book America's Famous and Historic Trees tells the story of Washington's love of farming-of how he landscaped the grounds of Mount Vernon. Since Tulip Poplars were among Washington's favorite trees-he made sure to plant them at Mount Vernon. Today-those Tulip Poplars are well over 100 feet tall. The writer of the book America's Famous and Historic Trees details the process of growing direct descendants of Washington's Tulip Poplar trees-it involved a cherry picker.
So did you know Tulips grew in trees?
Tipper