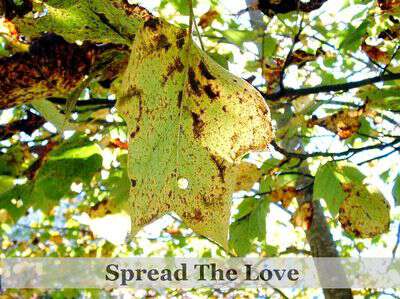 Time to Spread the Love for October. I'd like to send a great big THANK YOU to all the folks who commented during the month. I'd also like to say thank you to those who visit but don't comment. My subscriber list is increasing, my traffic is up-and it makes me truly happy and grateful for those who are like minded- those who agree the wonderful rich culture of Appalachia is worth saving and worth celebrating. I thank each of you.
Sandy Carlson, Rick M., Janet, Mary's Writing Nook, Paula, Kathleen, Amy, Carolyn A., Just Jackie, The Texican, Julie at Elisharose, Miss Cindy, Brenda Kay Ledford, Sheila, Osagebluff Quilter, Terry, Matthew Burns, GrannyPam, Warren, Threecollie, Helen G., Lanny, The Fishing Guy, Mary Traveling Hammer, Petra Michelle, SolsticeDreamer, Lisa, David Templeton, Jennifer in OR, Teresa Atkinson, Jenny-Jenny, Greta Koehl, Farmchick Paula, Nancy M., Julie Curtis, Glenda, Nancy Simpson, Fencepost, Rick's Whitetail Woods, Martina, Shirley, Trisha Too, Brenda S 'Okie in Colorado, Mary Life In A Cordwood Cabin, My Carolina Kitchen, Kelli, Caution Flag, Picture Girl, Pat Workman, Farmchick, Randy, Emily Cole, Kay, Molly, Marie, Mike Mclain, Marydon Ford, Sheila, Kat, Shirley Bullock, Apple, Egghead, Coach Daily, Peggy P, Granny Sue, Paul Saltcreek, Carole Corlew, GaFarmWoman , Patty Hall, Vera, JoLyn, Olecrowsnest, The Welldigger, Miss FiFi, Paul, Trainwreck, Rachel, Holly, Marilyn, Stacey, Calann, B. Ruth, Tammy, Pam Nielsen, CheE, Dean, Emily Willey, Malcolm, Debbie, Cre, Janet Pressley, Jamie Keener, Ethelene Dyer Jones, Jamie Barnett, Beth W, Sallie Covolo, Annie, Susie, Shane Moad, Rooney Floyd, Linda, Will Dixon, Larry Meckley, Brian, Cristine Green, Karen B, June, Catherine Seiberling Pond, Vintage, Julie-sweetie with the red curls, and finnishwahine.
This month's winner is…Kelli! Since I know music is a huge part of her life-I'm sending her one of Paul and Pap's cds. Hope you like it Kelli.
And I hope the rest of you keep dropping by the Blind Pig-cause you make it a better place to visit.
Enjoy the day,
Tipper
p.s. Don't forget to click on one of the names above and go for a visit-I know you'll be glad you did.