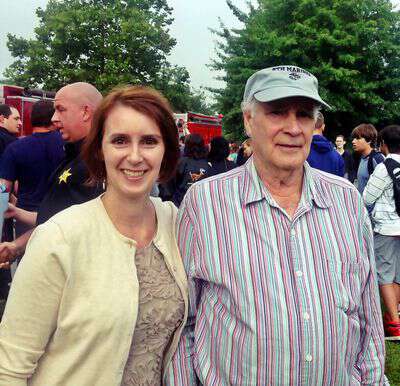 I'd like to send an extra special Happy Father's Day to all the Dad's out there who read the Blind Pig!
Since I'm a true Daddy's Girl-Father's Day always gets me a little teary eyed. If you've been reading the Blind Pig for any length of time-you already know I think Pap hung the stars and moon.
I was planning to write something about him today-but realized a few years ago I summed up how I felt about him pretty good. So click here to read about my Silver Haired Daddy.
Tipper