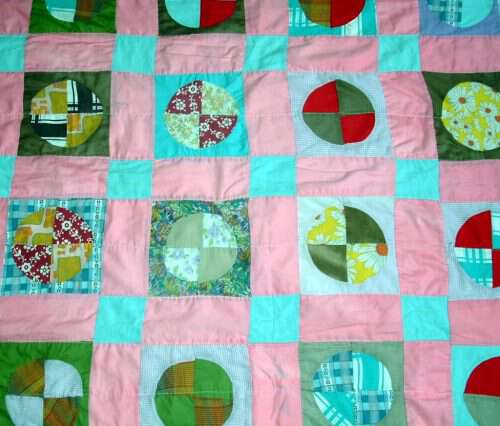 This is one of my baby quilts, it was made by Pap's Grandmother-we called her Big Grandma. I can barely remember her. Big Grandma always had RC Colas in glass bottles. But she didn't share-unless you were her favorite great grandchild-which I wasn't. But Pap was her favorite Grandson-maybe that's why she made the quilt for me.
I don't think anyone can say the word Appalachia without thinking of handmade quilts. I've spent my life sleeping under handmade quilts. I mostly viewed them from a utilitarian point of view-quilts were to keep me warm at night. Only as an adult have I grown to appreciate the beauty of quilts.
I can trace my life by quilts, from the first baby blanket till now. Along the way there was a bright flower child quilt Granny made for my room. After Chitter and Chatter came along she turned it into 2 quilts for them.
Granny made one for my "purple phase room" and she made one for my "80's modern I'm all grown up look."
Granny made a crocheted spread for The Deer Hunter and me last Christmas.
Granny's latest crochet creation for the girls have butterflies-they each got a one.
Some of my favorite quilts are either very worn or not even finished.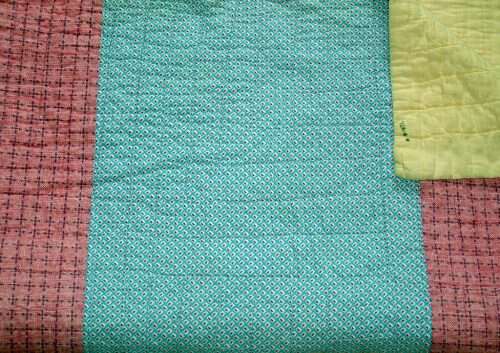 My Mamaw (Pap's Mother) made this one. I love how she stamped part of her name on the corner thats turned down. I also love the colors.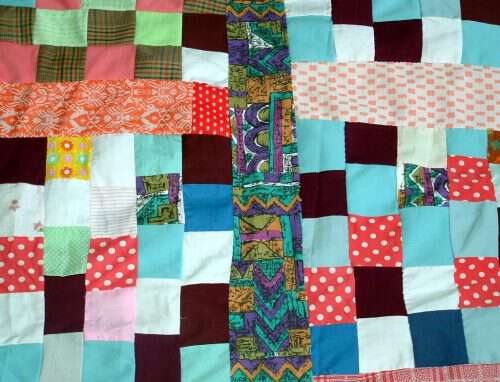 This quilt top was made by Hassie, she babysit me when I was very young. She died several years ago. Hassie was a true old time Appalachian woman.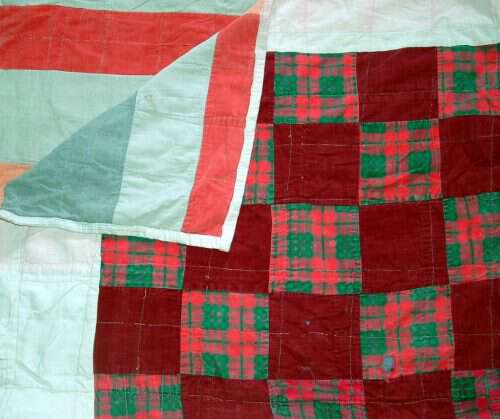 This quilt was made by Granny and is completely falling apart but I love it. I can remember it being around from the time I was about 4 or 5 years old. If I'm not feeling well-I want this quilt to cover up with.
I have a sun bonnet sue quilt top that is special to me. The Deer Hunter's mother gave it to me. Her Grandmother, Dolly, made it. Each square's lady has a different pattern of dress-its truly amazing. I never knew Dolly but I feel a special kinship with her. By my good fortune I've ended up with many of her things that enrich my life every day.
Another work of art by Dolly was a month of the year quilt. Each square has a month of the year all done in the neatest embroidery work I've ever seen.
The Foxfire book sums up my thoughts on quilts:
"The simple fact is that quilts were handmade by people for people. Every phase of their production was permeated by giving and sharing. From the trading of scraps and patterns to the actual production. Quilting was an essential human activity. There is something about a quilt that says people, friendship, community, family, home, and love."
I believe this quote still rings true today.
Do you have a favorite quilt? Please leave me a comment I'd love to hear about it!
Tipper