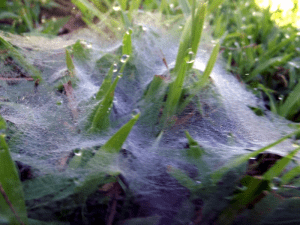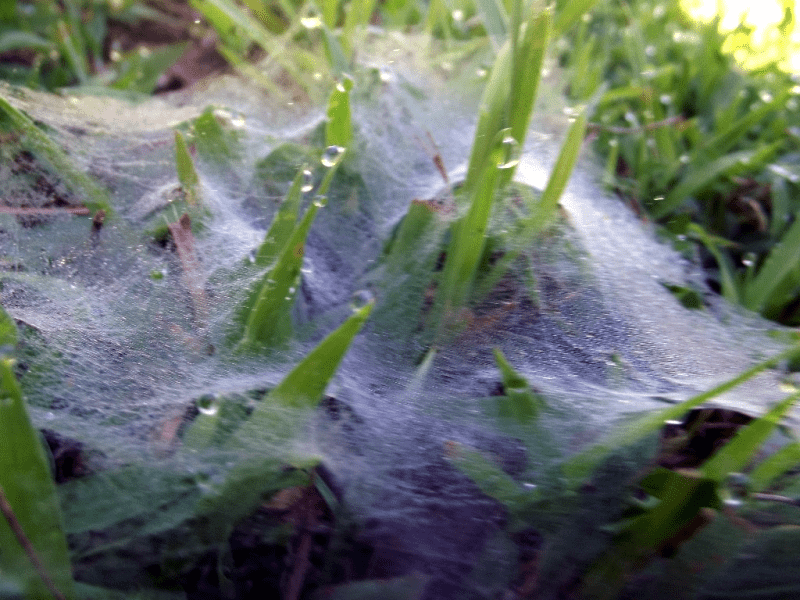 dew poison, dew poisoning noun Sores or a rash on the feet or ankles believed to be caused by contact with the dew. This was more likely to occur in summer (and sometimes said to be confined to the dog days of July and August), but was also known in the spring. One is said to get dew poison by walking through wet grass in the morning.
1913 Kephart Our Sthn High 229 Some of the ailments common in the mountains were new to me. For instance, "dew pizen," presumable the poison of some weed, which, dissolved in dew enters the blood through a scratch or abrasion. As a woman described it, "Dew pizen comes like a risin', and laws-a marcy, how it does hurt. My leg swelled up black clar to the knee…I lay on a pallet on the floor for over a month…I've seed persons jes' a lot of sores all over, big as my hand, from dew pizen." 1939 Hall Coll. Gatlinburg TN Balsam sap [is] good kidney medicine, also good for sores caused by dew poisoning. 1959 Pearsall Little Smoky 154 They take cognizance of vaguely defined maladies like "hives" and "bold hives," "phthisic" and other "lung fevers," "dew poison," "fall sores," "swelling" and "bloat." 1960 Hall Smoky Mt Folks 50 St. John's weeds wet with dew …will cause sores and "risin's" (dew poisoning) on the skin. 1994 Montgomery Coll. (Cardwell, Ogle, Shields). [1997 King Mt Folks 103 They got sores (the dew was poison in dog days); so they boiled blackberry brier leaves, mixed it with lard to stay on, and put it on the sores.]
Dictionary of Smoky Mountain English
———————-
Miss Cindy told me her Grandmother cautioned her about getting dew poisoning when she was a girl running around barefooted in the summer.
If Granny has a cut or scratch on her hands or arms she bandages it up tight before going out into the wet dewy garden for fear of getting dew poisoning.
I asked Granny if children were warned about the dangers of dew poisoning when she was little and she said yes but you only had to worry about it if you had an open cut or sore so it wasn't so bad. If dew entered the wound it was thought to cause infection.
Pap told me when he was a boy, the old timers said if you had a cut or open sore during the dog days of summer you had to stay out of the dew or you'd get blood poisoning.
The book Folk Medicine In Southern Appalachia had this to say on the subject:
Fall Sores

Also known as "dew poisoning" and "ground itch," fall sores are lesions that form on the feet, legs, and arms caused by scratches becoming infected with bacteria. In the past, they were most common during the fall but they also appeared during the dog days of summer. The Pennsylvania Germans called them "hunspocke" (dog pimples). Since many children went barefoot during the summer and fall, the feet were particularly vulnerable. Sores that formed on the soles of the feet were called "dew cracks" in Kentucky and "grannies" in Alabama. Various salves or ointments such a sheep tallow and turpentine, sweet milk and gunpowder, brown sugar and kerosene, or hog lard and sulfur, were applied to the sores. Some people applied balsam sap, wrapped the feet in rabbit tobacco leaves or bathed them with boiled sassafras root water.
When I was about 12 years old one of my best friends had a horrible case of Impetigo all over her feet and legs. If I could go back I'd ask her if she'd been out in the dew.
Tipper