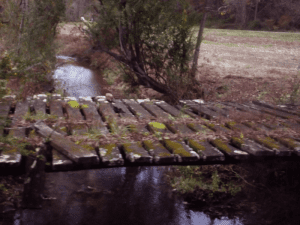 Would you drive over the old bridge? I was sitting on another bridge, a bridge in much better shape than the one above, when I snapped the photo. Two bridges crossing the same small creek almost close enough to entice a person to jump from one to the other, but not quite. Two bridges owned by two different families.
One bridge leads to fields that now lie fallow with no one left to farm them. The other bridge leads to home-home to four generations of the same family spread out across the land they own.
One bridge leads to fields full of memories left by generations of a family who used to farm them but are now scattered like chaff in the wind. The other bridge leads to a family still going strong.
Two sides of a coin lined up between two bridges.
Tipper
Appalachia Through My Eyes – A series of photographs from my life in Southern Appalachia.