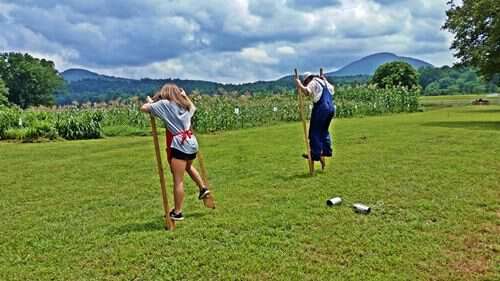 johnny walkers noun Makeshift stilts used by children. Same as tommy walkers.
1968 DARE = child's stilts (Brasstown NC). 1997 Montgomery Coll.  (Adams, Bush, Cardwell, Jones, Norris, Oliver).
Dictionary of Smoky Mountain English
—-
Have you ever tried to walk on a pair of johnny walkers? Let me tell you it's harder than it looks.
Tipper
Subscribe for FREE and get a daily dose of Appalachia in your inbox