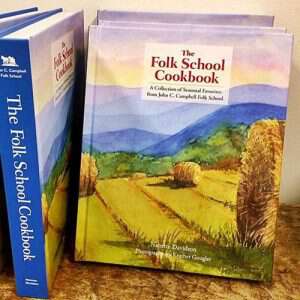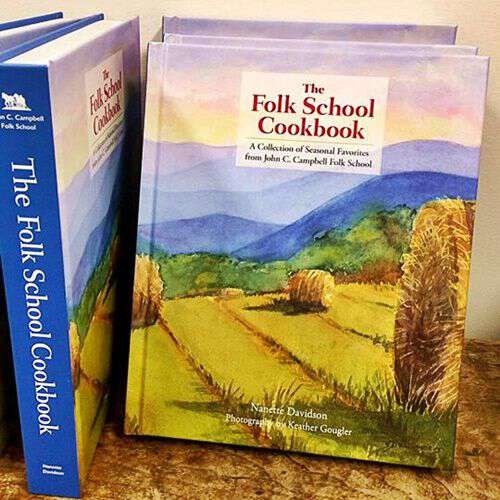 The John C. Campbell Folk School just published a new cookbook. The book contains over 200 recipes. Many are tried and true dishes that have been served for years in the folk school's dining hall and at their annual Fall Festival. Appalachian classics and treats made for holidays and special events are also included. Other recipes came from far distant lands and found a home at the folk school in one of the many cooking class offerings.
The book is a true work of art. I'd recommend it to folks who don't even cook just so they could look at the beautiful photographs.
A few years back the girls were invited to take part in a photo shoot for the cookbook right after a May Pole Celebration at the school. There's a dandy photo of Chitter from that day in the book and farther along both girls are in a snapshot of a clogging performance at fall festival. While I knew the girls would more than likely show up in the pages, I was tickled pink to discover my biscuit recipe was included in the book and the Blind Pig and the Acorn was even given a shout out. I felt like I'd won an Oscar 🙂
The books are available in the craft shop at the folk school as well as online. If you're interested in picking up your own copy go here. I've been telling all my friends the cookbook would make a terrific gift for someone and it would.
Tipper
Subscribe for FREE and get a daily dose of Appalachia in your inbox