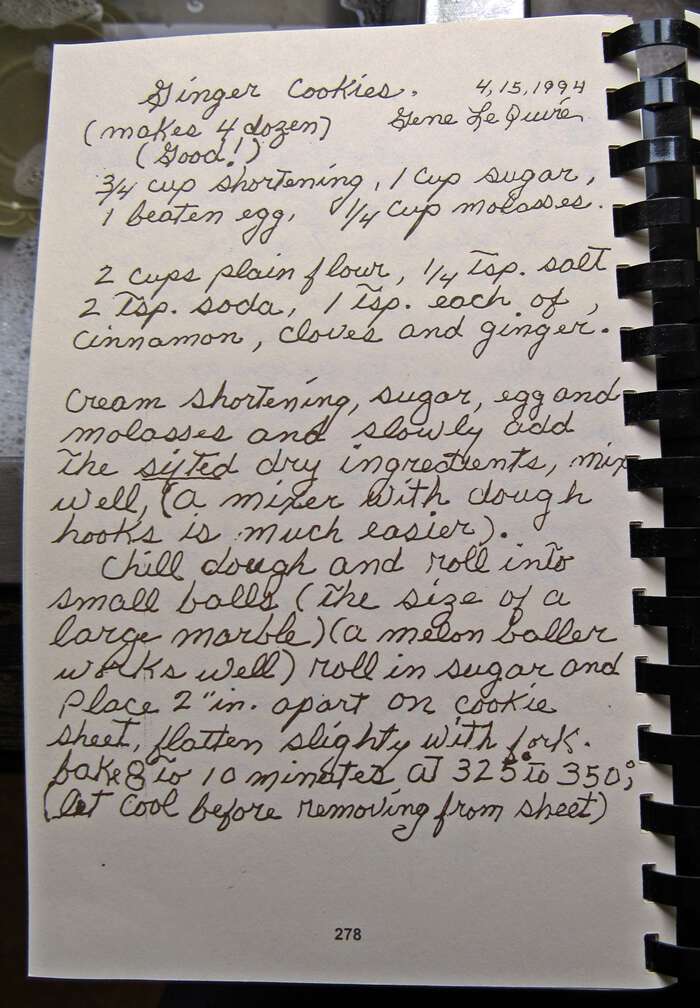 I was thumbing through Recipes, Remedies & Rumors, a set of cookbooks published by the Cades Cove Preservation Association, when I came across a Ginger Cookie recipe shared by the LeQuire family. I'd been looking for a sweet to make for my bunch and thought the cookies sounded like just thing.
Ginger Cookies
3/4 cup shortening
1 cup sugar
1 beaten egg
1/4 cup molasses or sorghum (I used sorghum)
2 cups plain flour (all purpose)
1/4 teaspoon salt
2 teaspoon soda
1 teaspoon cinnamon
1 teaspoon cloves
1 teaspoon ginger
additional sugar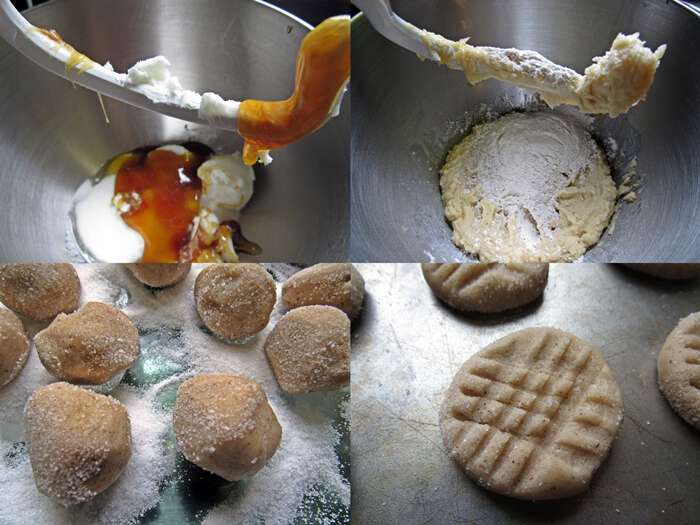 Cream shortening, egg, sugar, and sorghum together.
Sift together flour, salt, soda, cinnamon, gloves, and ginger.
Add the sifted ingredients a little bit at a time mixing thoroughly after each addition.
Chill cookie dough in frig (I skipped this part and the cookies were still great!)
Roll cookie dough into small round balls about the size of large marbles; roll balls in sugar and place on cookie sheet. Flatten balls slightly with a fork and then bake at 350° for 8 – 10 minutes or until cookies are done. Allow cookies to cool on pan before moving.
Print Ginger Cookies Recipe from Cades Cove Association (right click to open link and print recipe)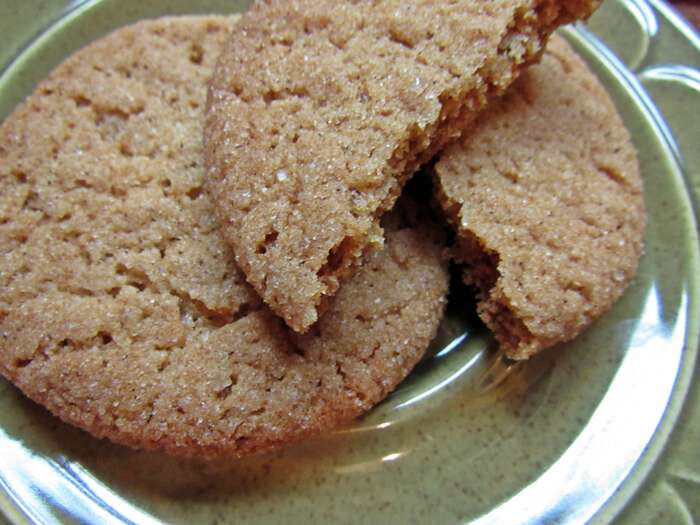 The cookies turned out just great with the perfect crispness. When I was making them Chitter said she didn't like Ginger Cookies but that was ok. After I pulled the first cookie sheet out of the oven she decided she'd have a small taste just in case. Four cookies later she decided she liked Ginger Cookies after all. The Deer Hunter knew he liked Ginger Cookies before tasting the first one. As the container of cookies begin to empty he allowed he might have to go to rehab once the rest of the cookies were gone.
Check out this link for information on purchasing Recipes, Remedies & Rumors Volume I &II Cades Cove Preservation Association . Drop back by later this week to learn more about the LeQuire family from Cade's Cove.
Tipper