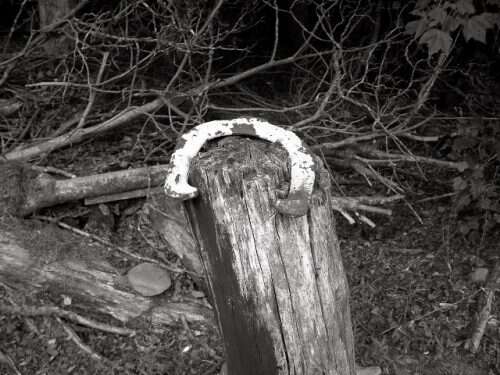 Years ago, my Appalachian Studies Professor told my class: "We Appalachians are a funny bunch. Sometimes we save time by removing letters or syllables from words but then we turn right around and add extra letters and syllables to others." For this month's grammar lesson I have a few examples.
Shortening words.
Leaving the s off the end of plural units of measure (pounds, miles, years). "I bet that box weighed 50 pound. I should know since I'm the one that carried it up the hill every day for the last 10 year!" (this example is very common in my area of Appalachia)
Leaving the g off of words that end in ing. "If I hear you've been a fightin at school they'll be no pickin or grinnin with Pap come Sunday."
Lengthening words.
Adding an es to words that only need an s to be made plural. "The doctor told Aunt Moreen they'd have to run more testes before they could send her home from the hospital." (other examples: maskes, nestes, postes, deskes, ghostes)
Adding a r to words. "Mommy always did the warsh on Saturdays. That way she said we'd be clean for the new week." (other examples: rurnt, breakfurst, womern)
My Dictionary of Smoky Mountain English said using the es on words to make them plural is a hold over from old English. According to the notes I kept from my Appalachian Studies class my professor also said the es plural thing was an old English way of speaking.
Hope you'll leave me a comment and tell me if you're familiar with the examples of shortening words and lengthening words.
Tipper