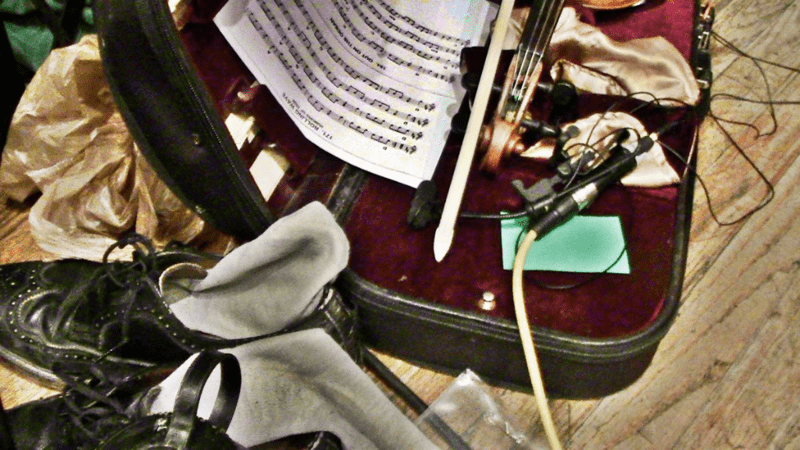 Chatter and Chitter just finished up a week long class at the John C. Campbell Folk School-Dance Musicians Week. In case you didn't know-there are some mighty generous people who teach and learn at the JCCFS.
Once again, some of those generous people or heck maybe it's only one generous person-anonymously donated the class to the girls. I can't even begin to tell you the excitement, wonder, and gratitude the girls have been filled with since the day they heard they were already enrolled in the class by someone(s) who believe in them and their music enough to gift them with a week worth of learning more about their craft.
Neither can I begin to explain how happy and grateful The Deer Hunter and I are that our girls get to experience and learn at the folk school even though we can't manage to swing the cost ourselves. Like I said there's some mighty generous people who teach and learn at the folk school-and the Blind Pig family has been mightily blessed by them.
The title of the class pretty much tells you what it is: musicians learn to play for dances-traditional contra and square dances. The folk school hosts dances each night of the class and there's even dancing going on in the class. It's harder to play for a dance than you might think.
First up-the rhythm and tempo have to be correct and they have to be steady. Next-do you know how long some of those dances last? Some up to 10 minutes. So you have to keep up that perfect tempo/rhythm for a long time. And typically each dance is a medley made up of at least 2 tunes-so you have to manage to switch from one tune to another without stopping or losing your tempo/rhythm.
When the Blind Pig bunch is playing at show-its a comfort to know a hard song or a song we're not doing to well on at the moment is going to end in at least 2 to 3 minutes. But 10 minutes-wow that's a long time to play if you're unsure or not feeling it.
Another neat aspect of the week is the instructors (David Kaynor, Sue Songer, Peter Siegel, and Betsy Branch) divide the class up into bands. The bands practice together all week and then on the last night each band actually plays for one of the dances.
Some of the students have never played in front of folks before much less for an entire dance floor of people. And as you can imagine even if you're an experienced musician like the girls, playing with people you've only known a few days is a whole nother thing than playing with your Pap, Uncle, and Mom. The Blind Pig Gang is so used to playing with each other that we know each others parts as well as we know our own.
Here's a peek at the girls' week.
I hope you enjoyed the video!
Tipper