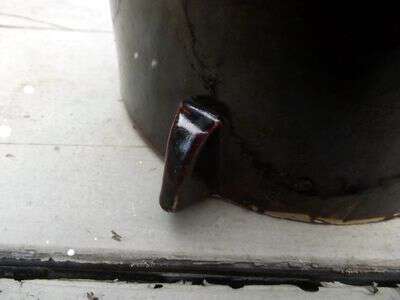 Do you know what this item was used for? I know what it is-because a dear Blind Pig reader gave it to me.
The piece is about 6 inches long-and 6 1/2 inches tall. It has 2 small legs on the back to keep it from rolling over.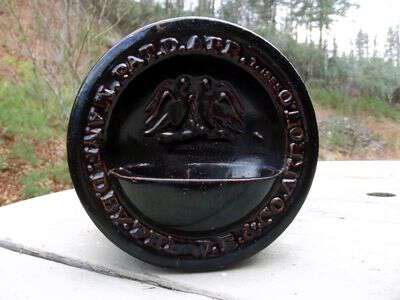 The front has: PAT. D. APR. 7. 1885; MANF. D. BY. THE W.R. & CO. AKRON. O. The back is solid, flat, and has no markings.
The front also has a little cupped lip.
I didn't have a clue what it was till I was told-but I'm betting more than a few of you will guess it right off. If you have experience using one-or one like it-I hope you'll share what you know.
Tipper