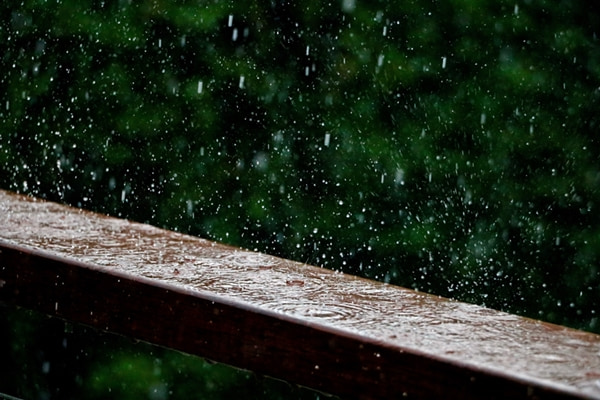 Recently there was a full day of outside work that needed doing and since we take care of Granny's garden there was that to take care of as well.
We started early and everyone pitched in to help. After a busy morning we came in for a quick dinner and then got right back at it.
Much was accomplished by day end and we were pleased with what we had achieved.
It was the end of the day and I was finishing up at Granny's when thunder began to close in around the holler. Granny is always worrying about storms so she urged me to hurry right home before it got too bad to go.
I almost made it before the sky opened up. Chitter was working in the basement and had the garage door up. I ran into the edge of the basement and stood and stared at the rain.
It was a real downpour. As I headed upstairs to jump in the shower I could hear it drumming on the roof.
I listened to the rain and had such a strong feeling of satisfaction.
We worked hard all day and finished every chore on the list just before the rain arrived.
The feeling reminded me of a time when I was a young adult.
One late fall day Granny had been digging potatoes and hadn't gathered them into the basement yet.
She yelled at me to come help her get the potatoes in before it stormed. We ran around like crazy gathering potatoes till we had them safe from the rain just as it began to fall.
Dirty and out of breath we smiled at each other in triumph. I told Granny I felt like we were living out a "Little House on the Prairie" story, getting the harvest in before the cold winter wind came blowing. She got the biggest kick out of me saying that and it was the first thing she told Pap when he got home from work.
Tipper
Subscribe for FREE and get a daily dose of Appalachia in your inbox