Today's post was written by Paul.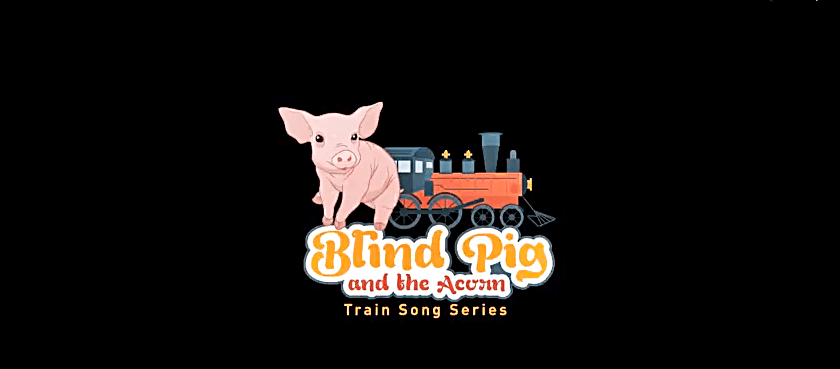 Hello, Dear Acorns. It's that time again for our train song series here on BPA. We start out with one of the most elite train songs in terms of chords, lyrics, and melody: "The City of New Orleans." It even has clever, recurring key change. 🙂
As I understand, Steve Goodman wrote this song, an artist I somehow often confuse with John Prine and Arlo Guthrie. Guthrie was perhaps the first to popularize the song.
It has been covered by many people, including the Country Gentlemen. Appearing with me in the video is my friend Wayde Powell, III, this time on guitar. In one of our earlier train songs, Wayde appeared on banjo (https://www.youtube.com/watch?v=GVkeu…).
For this song, we maintained our standing "rule" for the train song series, which is one-take-only. I really have to hand it to Wayde: he knew what we were going to play only a couple of minutes before the camera started rolling. Of course, he had heard this song before, probably many times, but to my knowledge, it's not something he ever played with a band or anything.
I tried to learn the words the night before and obviously didn't quite succeed! 🙂 I added an extra F chord that Wayde didn't expect to be included, but it didn't throw him for a second. Though I missed a couple of chords (like going to E minor too early a few times late in the song), I don't think Wayde missed any.
My favorite moments on the guitar are: when he chimes just after "I'm the train they call the City of New Orleans" in the first chorus (1:26); and the notes that he hits on the B string between 3:08 and 3:12. It messes with my mind when I realize that he hit those chiming notes spontaneously. That means that he had to know exactly what the notes are and exactly where to chime them, without searching or practicing. That's not normal, folks. 🙂 Genius level stuff.
I hope you enjoyed this first train song. It's truly a great song, even though we didn't quite know it and just jumped in to see what would happen. As always, I'll try to upload a different train song every weekend this month. Thanks for watching!
Paul