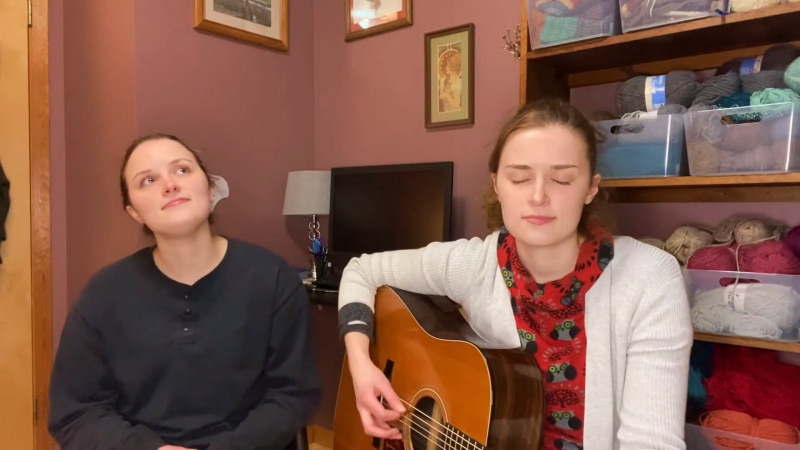 I've been thinking about love during the last several weeks because I knew Valentine's Day was coming up.
As I've told you before we don't really celebrate Valentine's Day so that wasn't what had the subject on my mind.
I guess it all started back last summer.
A few weeks after I interviewed Granny for my YouTube Channel, she told me she wanted me to film her talking about how her and Pap met. Of course I was all up for that.
We did a quick video one day just before I took her to the doctor. Even though I knew the story of how Pap and Granny met, hearing her tell it really moved me.
I decided to save her love story for Valentine's Day so as it got closer and closer I kept thinking about the events she shared in the video—events that resulted in me being here in this amazing world.
Mostly I've been studying on how wonderful long lived love is. Don't get me wrong there's nothing more exciting and exuberant than a new love, yet there's something so solid and endearing about love that stands the test of time like Granny and Pap's did.
Seems like the girls picked up on my studying brain waves.
They've been singing the old George Jones song "Same Old Me" written by Paul Overstreet around the house for the last week or so.
I hope you enjoyed the song! The last line "if I go before you to that home on high darling I'll be waiting just beyond the sky" reminds me just a few days before Pap died he told Granny he'd be waiting on the other side of the river for her.
I'll share Granny's video with you tomorrow.
Tipper
Subscribe for FREE and get a daily dose of Appalachia in your inbox