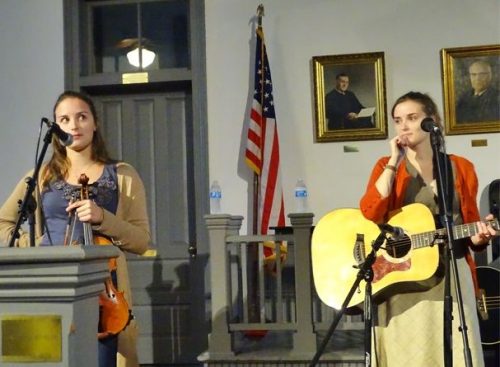 Photo by Ron Priest
The girls have been doing Louisa Branscomb's song "Steel Rails" for about ten years. They learned it from an Allison Krauss cd I used to play in the car as we drove to and fro.
Who can remember why Chatter started singing the verses alone. I'd guess it was because she's the one who wanted to sing the song the most. Back then, Paul sung harmony with her on the song, but somewhere along the way Chitter figured out the harmony and she's been doing it ever since.
Here's a peek into our recent show at the Historic Union County Courthouse where we did the song "Steel Rails."
I hope you enjoy the fussing and the music! The courthouse is one of our very favorite places to play. I'll share more from the show in the coming weeks.
Tipper
Subscribe for FREE and get a daily dose of Appalachia in your inbox