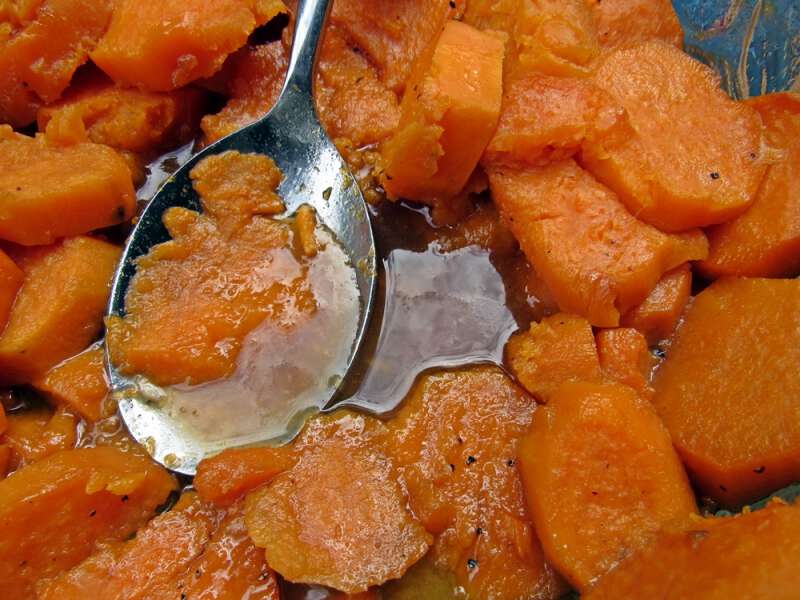 Roastin' Sweet Potatoes – Murphy written by John Parris
Sitting around a hearthfire of a winter night roasting sweet potatoes in the ashes is one of Aunt Tennie Cloer's fondest memories.
"Back when I was a girl," she said, "folks got a heap of pleasure in the simple things. And roastin' potatoes in the fireplace was one of them. They were all the go back then."
"Folks would drop in of a night and gather around the fireplace and we'd take sweet potatoes and cover them with ashes and embers and sit around and talk and tell stories while they roasted."
"When the potatoes were done, we'd rake them out of the fireplace and knock off the ashes and blow on 'em until we could hold 'em without burning our hands. Then we'd have a good time eating 'em."
"Unless you've had sweet potatoes roasted in ashes, you can't begin to know how good they taste. Especially on a cold night before the fire."
Aunt Tennie, who is 92 years old, grew up on Sugar Fork River over in Macon County back in the days when the hearth was the center of the home-the source of warmth, sometimes light, and always food.
—–
We've been on a sweet potato kick around the Blind Pig house. We've been baking ours in the oven instead of roastin them in the ashes, but they're still good.
Granny once told me she could barely remember her Grandpa taking her to see an old woman that lived in a log cabin somewhere along Highway 141. She said the lady was old as the hills and she cooked them something to eat right there on the hearth.
Tipper
Subscribe for FREE and get a daily dose of Appalachia in your inbox