Today's guest poem was written by Ethelene Dyer Jones.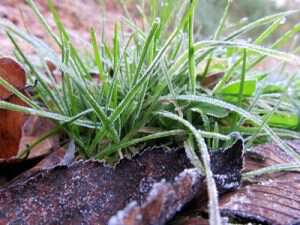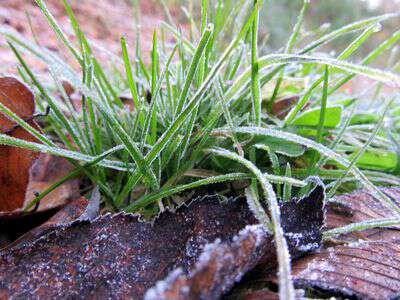 Thoughts on a Frosty Morning written by Ethelene Dyer Jones
"By the breath of God frost is given…" –Job 37:10 (KJV).
The grass edged in white
Is stiff beneath its load of hoar.
The crackle under foot
Makes me hurry to the door
And warmth inside.
As the landscape meets
The winter's frigid blast,
Nature's cycle, seeming to rest,
Is working, though not as fast,
To implement and guide.
Such symmetry, such perfection,
In one tiny molecule of frost!
Such design, such crystalline beauty
To spread abroad, exhaust
On one frosty morning sight!
Festooned like a mighty canopy.
These white-clad artistries bring
Strains like the beauty of a hymn.
The chill lifts soul to sing
In this moment in time—so right!
-Ethelene Dyer Jones
January 5, 2013
Inspired by Tipper Pressley's
Blind Pig & the Acorn blog for today: "Frosty Morning"
——————-
I hope you enjoyed Ethelene's poem as much as I did! It is a perfect fit for the frosty cold mornings we've had this week in western NC.
Tipper