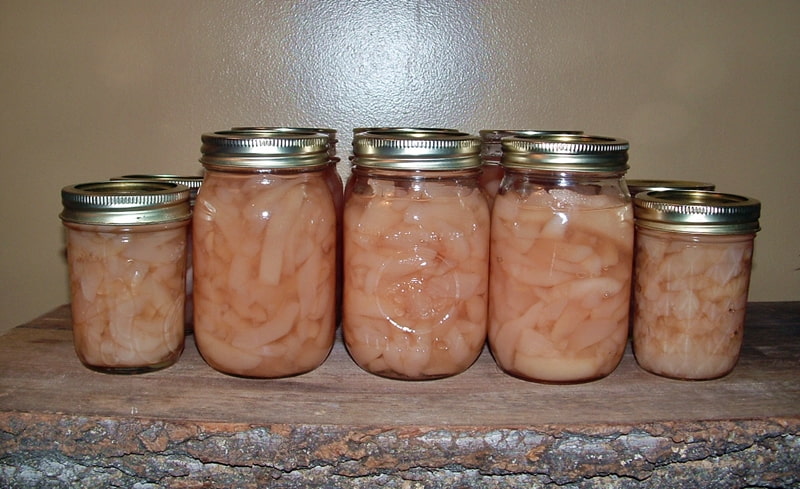 Granny's Pear Preserves recipe has been handed down through her family for several generations. Like a lot of old recipes, its tasty and easy to make.
Peel pears and slice into slivers as big or as small as you like. You'll need 1 and 1/2 cups sugar for every 2 quarts of pears. You can adjust the amount of sugar according to your taste.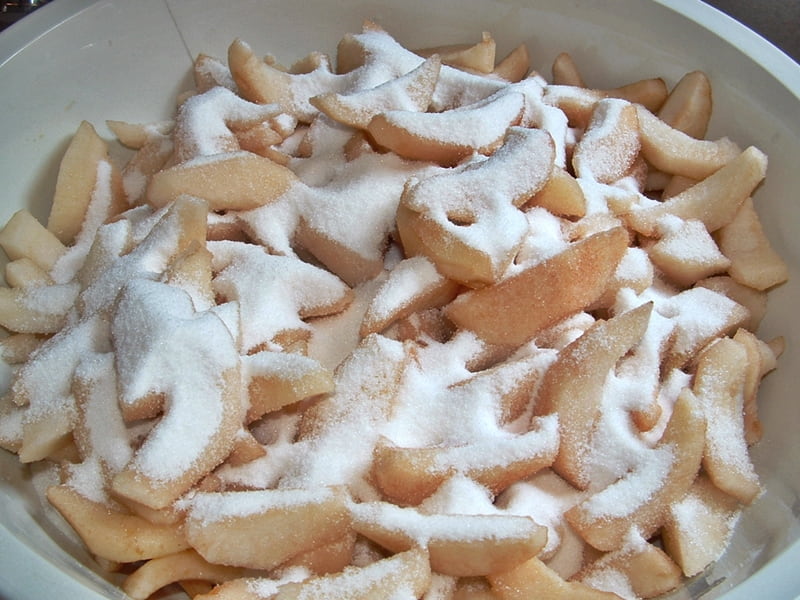 Place sliced pears in bowl, pour sugar over, stir, cover, and let sit overnight in the frig.
The pears will make a little juice while sitting overnight. The amount of juice will depend on how ripe your pears are. If the pears don't produce much juice after sitting overnight you can add water.
After allowing pears to sit, cook in large pot for 30 minutes.
Ladle hot pears into sterilized jars and seal. Process 10 min in a boiling-water canner.
The pear preserves are great over biscuits, warmed up and served as a side-dish, or straight out of the jar—that's how the girls eat them.
Thinking about women from past generations of my family making pear preserves gives me great pleasure…almost as much pleasure as I get from eating them 🙂
Tipper
Subscribe for FREE and get a daily dose of Appalachia in your inbox