Today's guest post was written by J. Wayne Fears.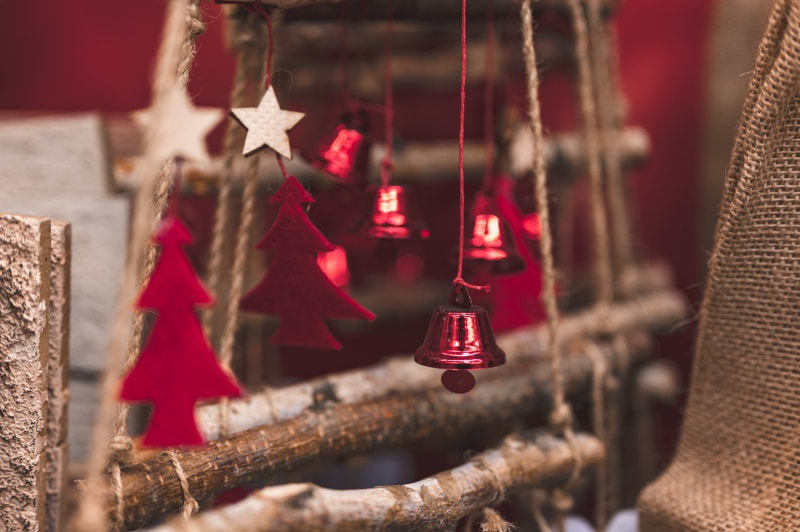 It was the hardest winter in the mountains since the Great Depression. Spring had come late with lots of flooding. Game and furbearers were scarce. There wasn't a mast crop, so the squirrels simply disappeared; and the price of fur was down so low that it wasn't worth all the work to run a trap line. The unseasonable cool weather and flooding had made it a bad year for cotton, also corn didn't make.
Most of the people living on Tater Knob and in the valley had run their credit as high as the crossroads store could handle. Christmas was just a week away and Brother Alexander had announced to his suffering flock that this year the Christmas pageant would still be held at the church but food was scarce; that the annual pageant covered dish dinner would be downsized to anyone who could bring cookies or a snack. While no one admitted it, the downsizing of this popular annual event took much of the joy out of Christmas in this rural community.
School was out for the two-week Christmas break. The week of the pageant, Jenny, Chipmunk, Punky and I decided we would spend as much time that week hunting rabbits as we could. We would try to get enough to have some meat to contribute to the pageant feeding. In fact, we thought if we got enough rabbits the dinner could be held after all; and that would brighten everyone up.
Our hunting would be limited that week as we only had eight 20-gauge shells between us and no money to buy more. We decided we would use my dad's old Lefever double barrel shotgun and one of us do the shooting while the others would try to jump rabbits.
Another limitation that week was the fact that we all were in the pageant as usual. We three boys were always the Wise Men and this year Jenny was to sing the opening song of the pageant solo. The sharecropper's daughter's beautiful voice had caught the attention of everyone in the valley. We had to spend a few hours every day practicing the pageant so that left less time to hunt.
Wednesday morning before the Saturday pageant found us spread out walking the weedy cotton fields in the creek bottom. It was bitter cold and had been snowing off and on all morning. We had on all the clothing we owned and we were still cold. Chipmunk was the shooter; and as we kicked every brush pile and weed thicket we came to, there just wasn't a rabbit to be found.
During the morning we had heard several shots from nearby Doc Tipton's farm. We knew it was some city folks hunting quail. We had permission to hunt rabbits on the doctor's place so when the shooting had ceased for a while, we crossed a fence and started a drive in one of the doctor's muddy cotton fields. Suddenly we walked over a little ridge to see a new Packard car with one side in a rain filled ditch. A man and woman dressed in fancy hunting clothing were trying to push it out but it proved a hopeless cause.
We walked up to them and ask if we could help. They were obviously glad to see us and introduced themselves as Mr. and Mrs. Rogers. Mrs. Rogers was in tears. She had fallen down into the ditch and her clothing was muddy and wet. She was shivering with cold. Instantly Jenny took Mrs. Rogers down into a low place in the field that was out of the wind and built a fire to get the lady warm. Chipmunk, Punky and I began to gather some rocks, and using Mr. Rogers' jack finally, after over an hour's effort, got the big shiny car up so it could get back into the field road under its own power.
We got to know the Rogers during that time and were glad we could help them. After hearing why we were hunting in the cold they offered us their four quail but we gratefully refused. We needed more than four little birds.
Saturday evening as everyone began gathering at the church, some bringing cookies or a small pie, some unable to bring anything, a panel truck with Rogers' Grocery painted on its sides and a Packard car pulled up in front of the church. Out stepped Mrs. Rogers. She asked to speak to Brother Alexander.
By the time everyone got to the church and gathered in the small meeting room where the pageant was to be held, there were two tables loaded with three hot turkeys and a mound of dressing, gravy, three hams, dishes of vegetables, and three large cakes. It was more food, by far, than all the families in attendance could eat. At the end of one of the tables were a stack of paper sacks and boxes so that the leftovers could be taken home easily. Also, there was a box wrapped in Christmas paper. On it was a label that read. "Merry Christmas to Jenny and her friends who saved us, and to your community, may God bless you, The Rogers." In it was six boxes of 20 gauge shells.
By the time the totally surprised congregation lined up to filled their plates, Mrs. Rogers and her helpers had quietly driven off, just as quietly as they arrived.
After the dinner, the little pageant opened with Jenny, in her flour sack dress standing in front of her neighbors, singing O' Holy Night. Tears streamed down her face as she filled the room with notes from heaven. We three boys had tears in our eyes also. It truly was a holy night.
---
I hope you enjoyed J. Wayne's post as much as I do! Be sure to visit his website here.
Tipper
Subscribe for FREE and get a daily dose of Appalachia in your inbox