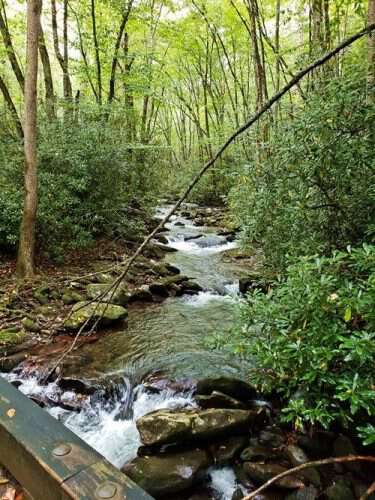 Noland Creek
The Noland Creek area of Swain County NC is part of the Great Smoky Mountain National Park, but at one time it was home to a good many people. Every year the descendants of the people who once inhabited Noland Creek return to the area to pay their respects to their ancestors who are buried there.
Beginning in May and ending in October a series of Decoration Days are held at graveyards scattered throughout the Great Smoky Mountain National Park. The special days are facilitated by the National Park Service.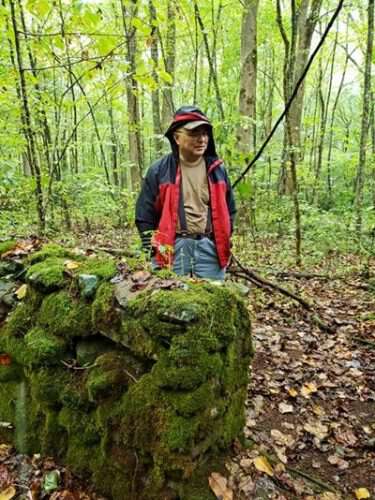 Don Casada
A couple of weekends ago Chitter and I tagged along with Don Casada to the Noland Creek area for the Wiggins Cemetery Decoration Day.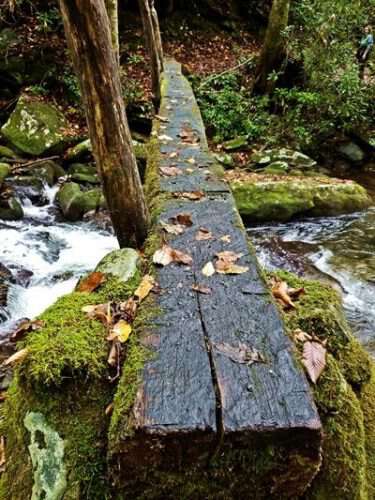 Neither Chitter nor I had ever been to Noland Creek and we were amazed by it's rugged beauty. Don said he'd tried to find the family Noland Creek was named after, but couldn't find any record of folks by the name of Noland living in the area. Don also relayed a humorous story Lawrence Hyatt told him about the name.
As a boy Lawrence lived on Noland Creek and he told Don the train conductor would call out "Noland Creek, Noland Creek – no land, all rocks."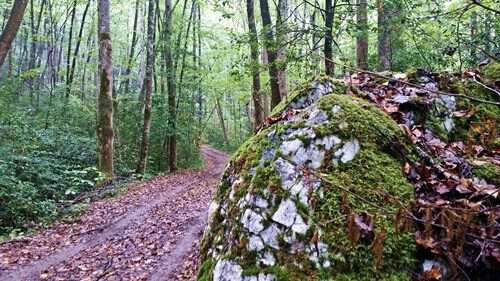 The area is full of rocks. Many are impressively large. As soon as I saw the huge hunk of quartz in the photo above I knew Chitter would be wishing she could figure out how to get it home. Being a true rock-hound she walked all around the boulder and had an in-depth conversation with it.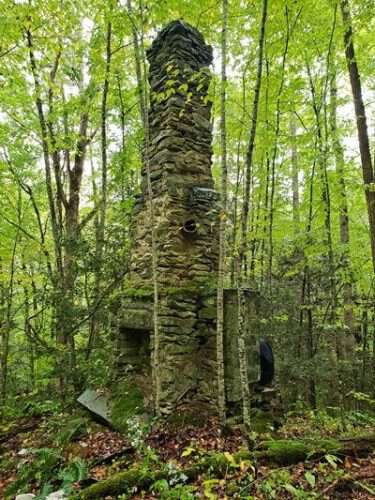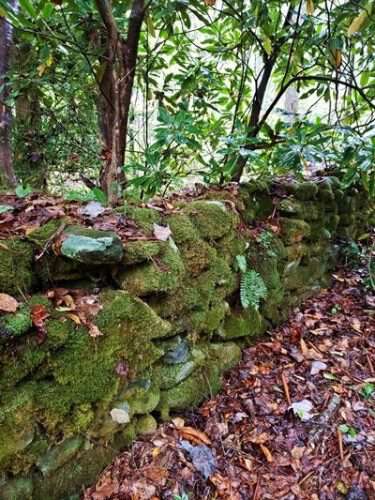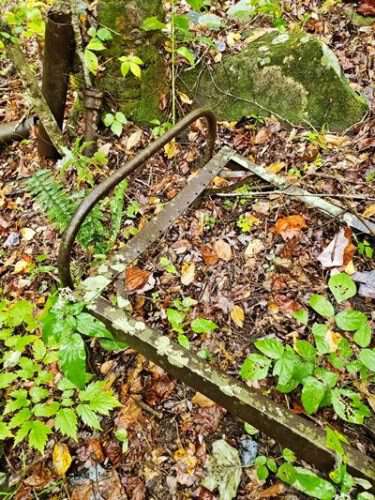 Chitter and I were mesmerized by the remnants of the once thriving community that called Noland Creek home so many years ago. Every where we walked we saw evidence of those who once walked beside the rushing waters.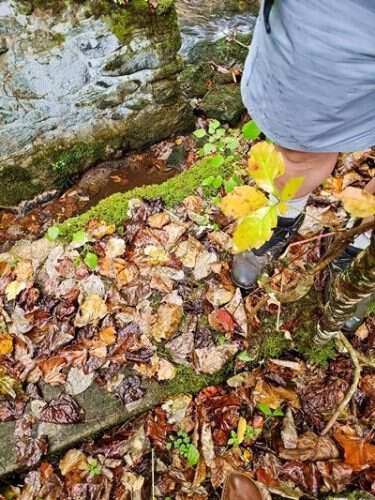 Foundation remnants of power house on Noland Creek
Along the way Don pointed out at least two school sites and a grist-mill. One of the coolest things Don showed us was the foundation of an old power house. Certainly not everyone living on Noland Creek had electricity, but even a few folks having electricity in that remote area in the 30s is pretty impressive. Brasstown seems like New York City compared to the back of beyond area of Noland Creek, yet electricity wasn't run in Wilson Holler until the 60s.
Schools, limited electricity, and beautiful rock work that's lasted through the years tell me the people who called Noland Creek home were above average when it came to carving out a life in the rugged mountains of Swain County.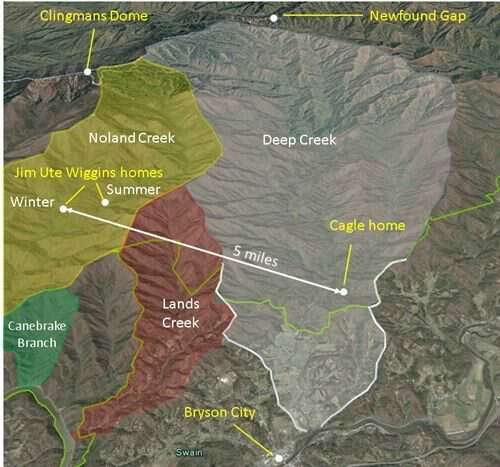 Map courtesy of Don Casada
Drop back by tomorrow for a guest post written by Don about the Cagle family who lived on the other side of the Noland Divide in Deep Creek.
Tipper
Subscribe for FREE and get a daily dose of Appalachia in your inbox