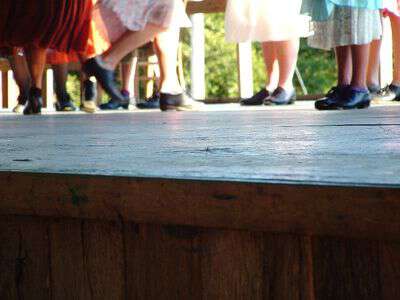 Chatter and Chitter's Clogging Team (the JCCFS Team) typically practice in the Open House in the summer months-and in the Keith House during the cold winter months-but this time of the year-they get to practice on the big stage-in the Festival Barn.
The Folk School Clogging Team perform year round-and they take every performance seriously. But since Fall Festival is sorta like company coming to your house-they want to make every step shine for their fall festival performances.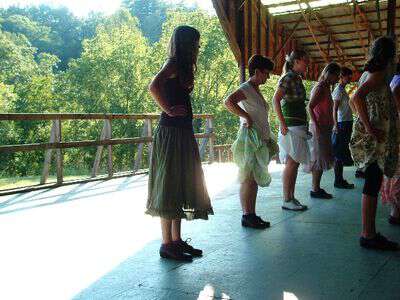 They concentrate extra hard on things like holding/swishing their skirts (looks like Chatter needs a little more practice);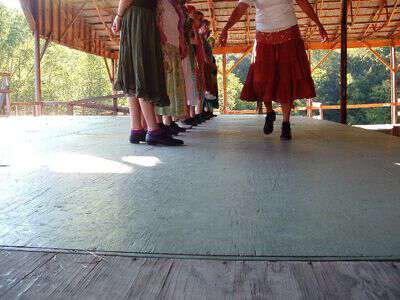 Making sure their lines are always straight;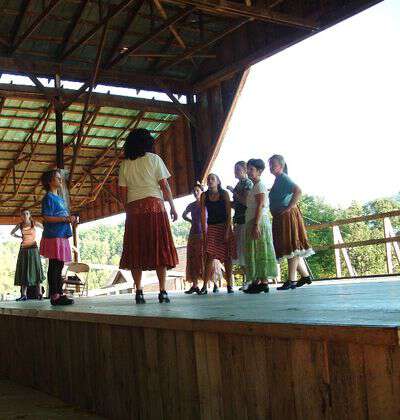 Remembering where the center of the stage is-and to always wear a SMILE at all times!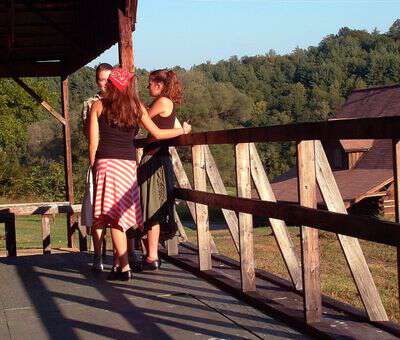 It might seem like hard work-but actually the excitement of getting ready for fall festival is always fun. And the practice totally pays off-take a look at the video below and see if you don't agree.
Didn't that look like fun? And that's just a small taste of what the John C. Campbell Folk School's Fall Festival is all about.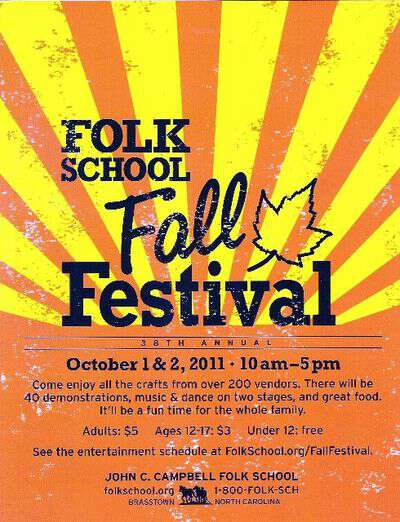 Live close enough to attend the festival? The Folk School generously donated 4 tickets for me to giveaway-so if you want the tickets-leave me a comment and tell me. There will be 2 winners-each getting 2 tickets. The tickets are good for which ever day of the festival you decide to attend.
To be entered in the giveaway-all you have to do is leave a comment on this post. The giveaway will close on Tuesday September 20, 2011.
Oh and come back tomorrow to see the one thing about clogging that makes me cringe-and for another chance to enter the giveaway.
Tipper