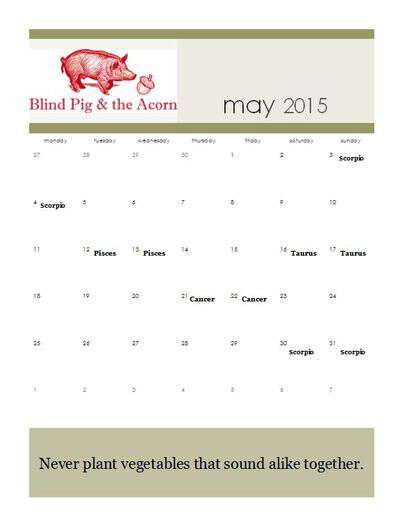 Click on calendar for a larger view
Our spring veggies are almost ready to eat-well everything except the beets. Our weather has been cool and rainy over the last few weeks so we haven't managed to get anything else in the ground. Granny and Pap are ahead of us-they already have their beans planted.
The tomato seedlings are coming right along and should be the perfect size for planting in the next 10 days or so.
Next week is shaping up to be a super busy one for us but hopefully after that we'll find the time to plant the rest of our veggies.
How's your garden coming along?
Tipper