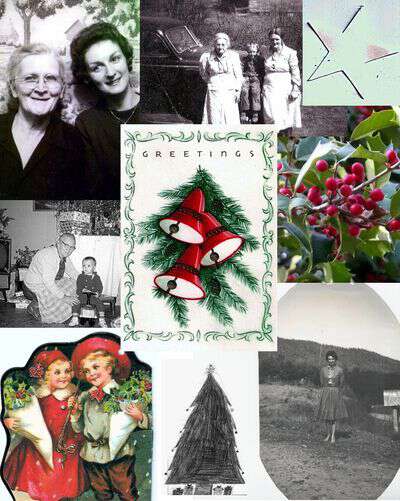 Did you know people once used holly trees as Christmas trees? I've been re-reading The Foxfire 40th Anniversary Book and noticed many of the interviewees talked about using holly trees for Christmas trees.
Seems like it would be rather prickly-but then again if it had berries-it would already be decorated.
Thinking about the holly trees reminded me of one of Granny's poems.
I Dream Of Christmas written by Granny Wilson
I dream of Christmases of long ago

Of trampling home thru cold and snow

Of sitting by the hearth with hearts aglow

And looking forward to Christmas

I think of times that used to be

When Mom chopped down the holly tree

And James was proabably not more than three

And we had the grandest Christmas

At Christmas there's more love and cheer,

Perhaps because our Lord seems near

Because he came in a lowly way

And brought love and hope and Christmas

Lord hear this prayer that's in my heart

That Christmas love may not depart

That each year hearts both young and old

May have a dream of Christmas
——————–
Hope you enjoyed Granny's poem!
I haven't ever thought to ask her if that was the only time Granny Gazzie chopped down a holly tree for Christmas-but I will.
Do you remember reading-seeing-or using a holly tree for a Christmas Tree?
Tipper