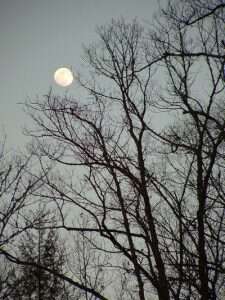 Planting during the right moon phase is easier than it sounds-basically you plant crops that produce their bounty above ground during the Waxing Moon-the time period between the New Moon and the Full Moon. You plant crops that produce below ground during the Waning Moon-the time period between the Full Moon and the New Moon.
Planting in the right Zodiac Sign is a little more complicated.
The sign of Cancer (Crab) is the best over all for planting-coming in a close second is Scorpio (Scorpion), Pisces (Fishes) is also a good sign to plant under.
On the other end of the spectrum Leo (Lion) is the worst time to plant. Other no-no planting signs include: Sagittarius (Archer), and Gemini (Twins).
Once you break it down into the different parts-planting by the signs isn't as hard to understand as I thought it would be-getting the weather to cooperate on the 'perfect' planting day may be a different story. If you Google 'how to plant by the signs' there are tons of links that offer very detailed guidelines.
The Deer Hunter pointed out to me-that my 'sign test' couldn't really be considered a valid test unless I got other folks to participate-by planting the same seeds I did on the same days.
So are any of you up for being part of the Blind Pig & The Acorn's Planting By The Signs Test? I'll supply the corn seed-if you plant it on the days I ask you to-and report back your findings on whether planting by the signs made a difference in production.
The next optimum time for planting corn will be June 23, 24, and 25. You would plant some of the corn seed on those days-and the other seed either before or afterward-preferably before as the signs leading up to those 3 days are 'bad' for planting corn.
One issue that may effect our test-your growing season. I know some of you are from way way out west-so it may be that it's too late for you to grow corn? I'll leave the growing season decision up to you.
Tipper