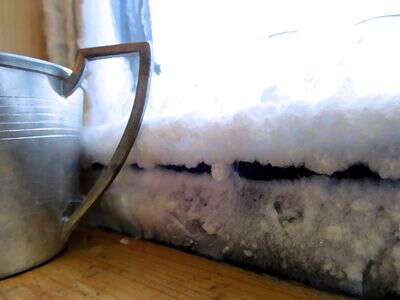 When I got up this morning-it was 8 degrees. After I dropped the girls off at school, the radio informed me over 2/3rds of the US is experiencing below average temperatures-and the forecast is for the freezing weather to continue over the coming week.
Before the weather channel and radio announcers came along, folks had a variety of signs they watched to indicate when cold weather was coming. Things like:
If the corn shucks are thicker than usual-it'll be a bad winter.
If animals grow a thicker coat than usual it'll be a bad winter.
There are all sorts of sayings about woolly worms-some seem to contradict each other. Granny swears if she sees a solid white one it'll be a bad winter. She seen one the summer before the big blizzard of 93.
If squirrels gather more nuts than usual-it'll be a bad winter. I don't know how many nuts they gathered-but I know I've seen more squirrels this year than ever before. We seen so many cross the road in front of us-I finally told the girls I thought squirrels were taking over the world.
If snow lies on the ground for 3 days you can expect more snow within the week. Since we don't get much snow-some of you will have to say whether or not that one is true.
If there is a bumper crop of mast (berries, nuts) it will be a bad winter.
I've heard all those saying since I was a kid, but I learned a new weather indicator this year. Pap told me about it first, then I read about it in Marshall McClung's book.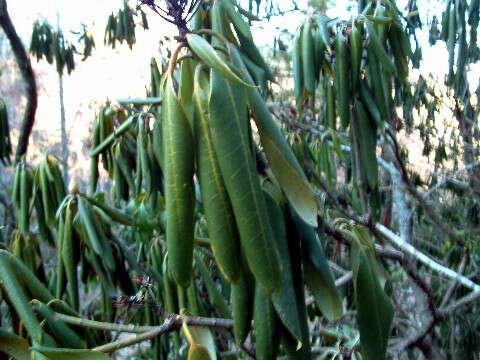 Old timers said you could tell how cold it was by the leaves of a laurel (rhododendron to most folks). I took this photo yesterday-see the leaves-how they are rolled up? The tighter the leaf is rolled the colder it is. It was 26 degrees when I took the photo above. Neat uh?
Hope you'll leave me a comment and tell me how cold it was at your house this morning.
Tipper