Today's post was written by Paul.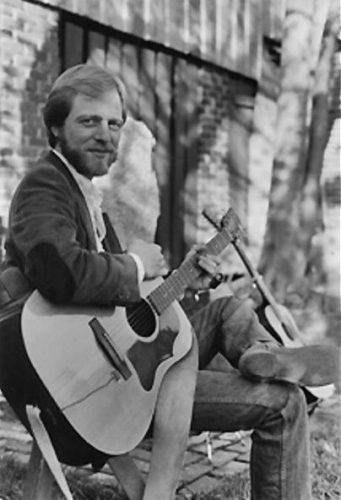 Douglas Day
Last Sunday we posted "Careless Soul -Prepare to Meet thy God" by Pap and his brother Ray for our Sunday "Pickin' and Grinnin' in the Kitchen Spot." Along with the video we shared information about how the song came from a recording on Cloudland Music, made possible by a grant from the NC Arts Council.
We also mentioned that Douglas Day, former Folklorist of the John C. Campbell Folk School, was instrumental in securing the grant and making the recording a reality.
After the post published a Blind Pig reader let us know that Doug Day had passed away only two days prior to the post. We were very sad to hear this news, and I knew immediately that I wanted to post some Wilson Brothers music in Doug's honor.
One summer weekend in 1988, Ray's son-in-law, Derwin Chastain, rented a big camcorder and used it to film family and friends. My brother Steve was able to find a copy of the VHS tape.
In one portion of the video Pap and Ray sang a few songs. In the video we're sharing today, Pap and Ray are singing a song written by the great Ira Louvin, "He was Waiting at the Altar." It features the trademark harmony that drew Doug to the music of The Wilson Brothers.
Ironically, 1988 is the year that Doug became Folklorist of the Folk School in Brasstown, so it's likely the video was shot around the same time that Pap and Ray first met Doug.
Doug provided a tremendous boost to the music of The Wilson Brothers by publishing an article about them in the "Old Time Herald," helping book many concerts for them, and as we said last week, securing a grant from the NC Arts Council.
The grant resulted in an album in 1992 and indirectly resulted in The Wilson Brothers receiving the NC Folk Heritage Award in 1998.
Doug was an amazing musician in his own right. He held degrees in folklore from UNC and the University of Virginia, plus a PHD from the University of Pennsylvania. In addition to being Folklorist of the John C. Campbell Folk School for several years, he also served as the Executive Director of the Albemarle Charlottesville Historical Society, the Executive Director of Allied Arts of Greater Chattanooga, Executive Director of the Council for Southern Folk Culture, and more. From what I read online, Doug's most recent projects involved helping veterans tell and preserve their stories. One would be hard pressed to find another individual who has done as much as Doug Day to promote and preserve folk music and culture.
We are forever grateful for the interest he took in the music of The Wilson Brothers and for the fine work he did throughout the eastern US to help so many people. I hope you enjoy this video in his honor. I apologize for the grainy quality.
I hope you enjoyed the video. You can go here to read Douglas Day's obituary.
Tipper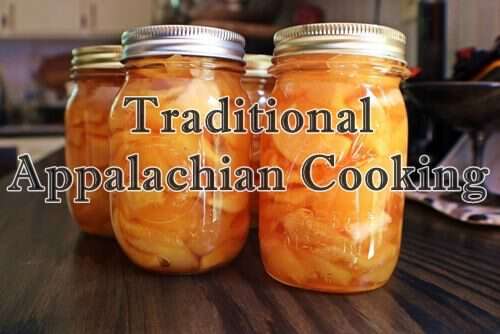 Come cook with me!
MOUNTAIN FLAVORS – TRADITIONAL APPALACHIAN COOKING
Location: John C. Campbell Folk School – Brasstown, NC
Date: Sunday, June 23 – Saturday, June 29, 2019
Instructors: Carolyn Anderson, Tipper Pressley
Experience the traditional Appalachian method of cooking, putting up, and preserving the bounty from nature's garden. Receive hands-on training to make and process a variety of jellies, jams, and pickles for winter eating. You'll also learn the importance of dessert in Appalachian culture and discover how to easily make the fanciest of traditional cakes. Completing this week of cultural foods, a day of bread making will produce biscuits and cornbread. All levels welcome.
Along with all that goodness Carolyn and I have planned a couple of field trips to allow students to see how local folks produce food for their families. The Folk School offers scholarships you can go here to find out more about them. For the rest of the class details go here.
Subscribe for FREE and get a daily dose of Appalachia in your inbox