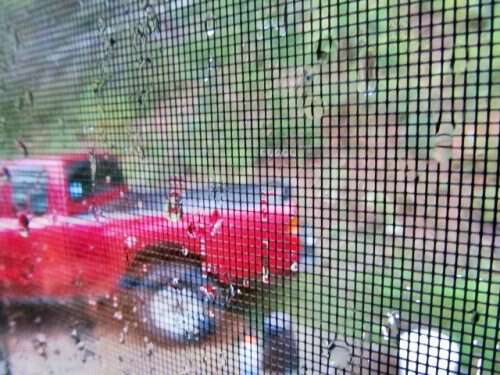 As the water continues to fall, pond, and run in Brasstown I decided a fiddle tune would make me feel better-they always do.
I was going to share this recent video of The Pressley Girls to encourage those of you who live close enough to come hear us live today at the JCCFS Fall Festival and for those of you who live too far away to even think of attending the JCCFS Fall Festival to feel a little of the spirit that abounds at the school.
The festival is cancelled and the weather is horrible but this fiddle tune still makes me smile and gives a little pep to my step. Hoping it does the same for you.
Lots of mini ponds in our yard and the creek below the house is roaring at top speed but nothing like the folks to the south and east of us are dealing with. My heart goes out to them all.
Tipper