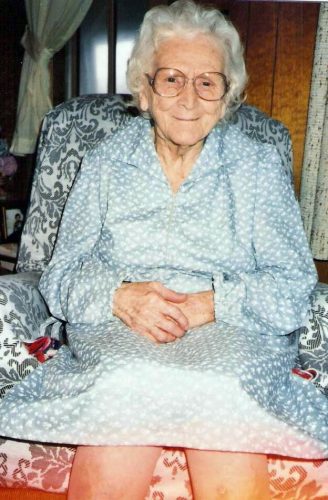 Granny Gazzie
When I was a girl Granny Gazzie had a wood cook stove in her kitchen. It set close by her electric stove and she used them both.
I remember peeking into the fire of the cook stove as Granny or Aunt Fay lifted the eyes out.
Granny Gazzie kept left over biscuits in the top warmer of the cook stove and I always made a bee-line to get me one before Sunday dinner was served. She made the best biscuits!
Mamaw Marie's kitchen only had an electric stove in it that I remember. But it had to have a cook stove at one time because the house was built before electricity came to Wilson Holler. There was a wood stove in the living room. The house was so tiny that the living room and kitchen were pretty much the same room so maybe she cooked on it or it was previously a cook stove.
There are tons of things I wish I could ask Mamaw and Granny Gazzie about. One of my many questions would be about cooking on wood stoves. Especially about canning on wood stoves.
Last week I listened to the fourth episode of Foxfire's new podcast.
The show shares memories of wood stove cooking from Addie Norton, Lola Cannon, Bessie Underwood, and Sharon Stiles. You can go here to listen to it. You can also go here and scroll down to read a transcript of the podcast.
I so enjoyed listening to the ladies talk about cooking on a wood stove. I imagine Mamaw and Granny Gazzie would have had similar thoughts and experiences. I also greatly enjoyed the young interviewers choice of words. Their Appalachian accents were shining through all over the place 🙂
Tipper
Subscribe for FREE and get a daily dose of Appalachia in your inbox