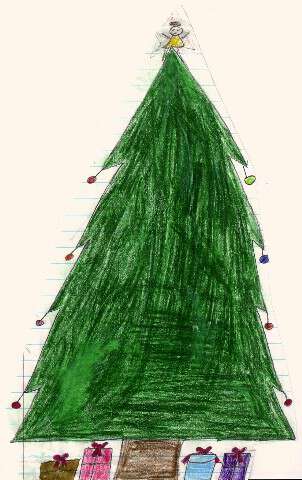 If you celebrate Christmas, I'm sure you have some traditions that go along with it. Sometimes traditions are handed down from past generations-sometimes we start them on a whim and they weave their way into all our future Christmas Holidays too.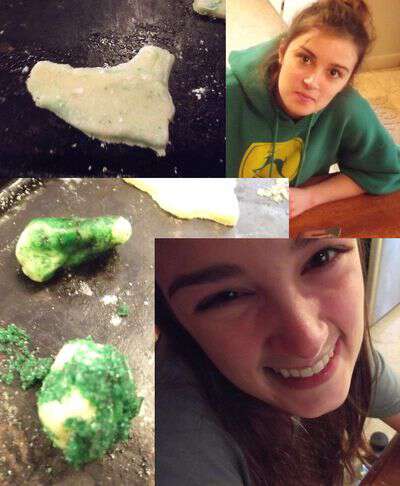 We always make sugar cookies for Christmas. I remember Granny making them each year when my brothers and I were little-and as we got older we took over the cookie making. I've been using Granny's hand written recipe to make sugar cookies every Christmas since the girls were born-I'm betting they continue the tradition with their children someday too.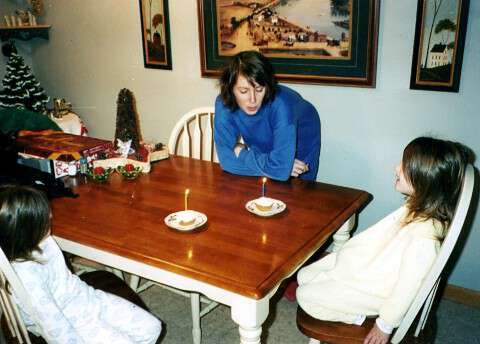 We sing Happy Birthday to Jesus each Christmas morning. I started the tradition when the girls got big enough to understand about presents-I wanted to make sure we included the reason for the season in our merry making-and we've been doing it ever since.
The Deer Hunter makes a big pot of Oyster Stew each Christmas Eve-he's carrying on a tradition passed down to his father, Papaw Tony, from his Grandfather, James.
One old tradition I know about-but have never done myself-is Christmas Gift. When I was growing up, Granny and her sisters had a contest each Christmas to see who could call the other first on Christmas morning and say "Christmas Gift". Later in the day, when we'd go to Granny Gazzie's, folks who came in the door would say the phrase "Christmas Gift" too.
I recently read the phrase is an old game. You were supposed to see if you could say the words before your family or friends said them too you. Maybe this Christmas morning I'll call Paul and Steve at the break of dawn and shout Christmas Gift to them over the phone and continue the old tradition-think I should?
Hope you'll leave me a comment and tell about your Christmas traditions.
Tipper