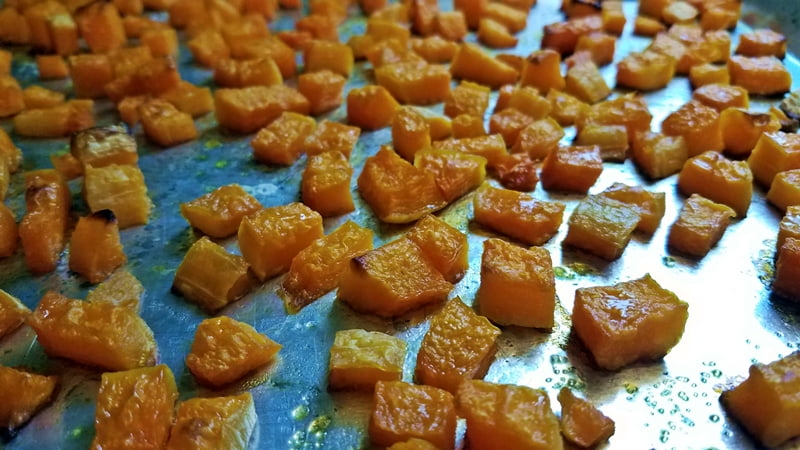 If you ask me butternut squash is one of the good things about the winter months. You can store them in your pantry to cook when you need them whether you grow them yourself or get them at the grocery store. I didn't get mine at the grocery store, but I didn't grow them either. Farmer Tim down the road grows butternut squash like you wouldn't believe.
The easiest (and best in my opinion) way to cook them is to roast them in the oven. You can cut them in half and leave them in large pieces or you can dice them up into bite size pieces which is what I like to do.
Its sort of a pain to cut the squash because they are dense like pumpkins, but the smaller pieces mean more of the slightly crunchy sweet brown places and that's what I like.
We eat roasted butternut squash as a side dish or sprinkled on salads. Heck its even good cold.
To roast the squash heat your oven to about 425. Toss diced squash with a little olive oil (or brush olive on if leaving whole); sprinkle with salt; cook for about 40 minutes or until done. I leave mine until the edges began to brown slightly.
Tipper
Subscribe for FREE and get a daily dose of Appalachia in your inbox