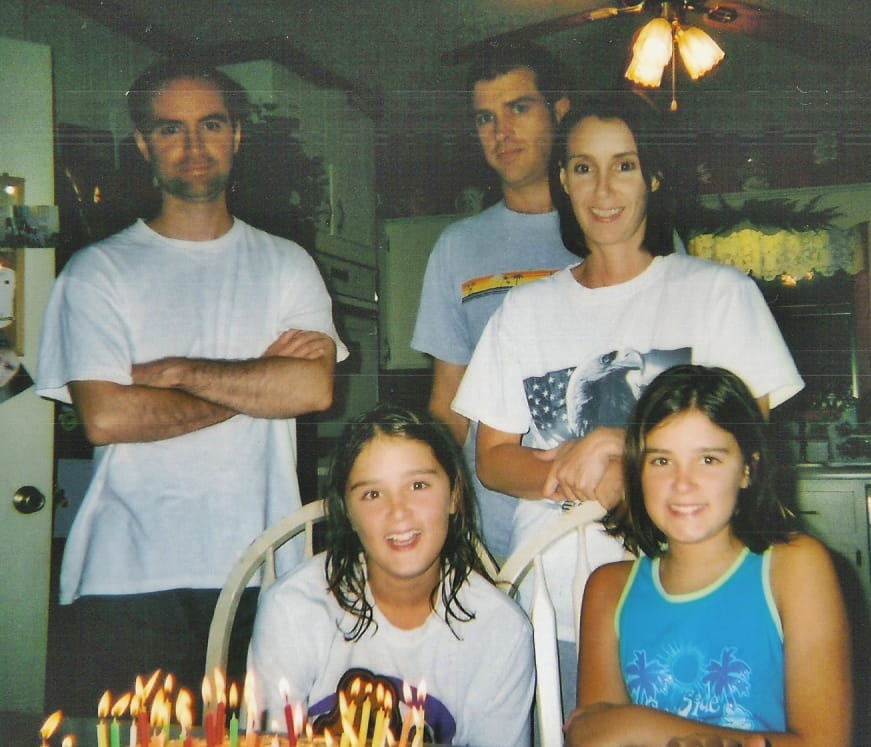 Paul, The Deer Hunter, Tipper, Chitter, Chatter
New Year's Day found me doing around the kitchen. I was washing up the dishes, straightening the after Christmas mess, and making sweet orange cinnamon pull apart bread.
The Tony Rice station was playing on Pandora.
Tim O'Brien's cover of Bob Dylan's song "Senor" came on and it stopped me in my tracks.
Its been more than a few years since I heard the song and for a few minutes I was paralyzed by the emotions it made me feel.
I was immediately taken back to a time when my family was in dire straits and my life was in shambles. Paul knew all about my troubles and he'd gifted me with a cd that included the cover of Dylan's song by O'Brien as a way to cheer me up. I wore that cd out driving miles and miles to visit The Deer Hunter where he was working out of town.
Every weekend found me loading the girls in the car and heading out with all of us anxious to see him and even more anxious to leave our troubles behind. We knew they'd still be waiting when we returned late Sunday night, but at least we'd have a respite from our plight.
Sometime the girls slept as I drove along the interstate in the darkness. I'd listen to Dylan's words and try to make them fit my life's struggles.
can you tell me where we're headed Lincoln county road or Armageddon
how long are we going to be riding how long must I keep my eyes glued to the door
will there be any comfort there Senor
there's a marching band still playing in that vacant lot
I can't stand the suspense here any more can you tell me who to contact here Senor
son this ain't a dream no more its a real thing
you know their hearts are hard as leather give me a minute let me get it together I've got to pick myself up off the floor
this place don't make sense to me no more can you tell me what we're waiting for Senor
Once I woke from my daze I leaned on the kitchen sink and looked high into the blue sky that covered my house and shed tears of thankfulness.
Thankfulness for my strong, good, and honest family. Thankfulness for the happiness that's in my heart when I go to bed at night and when I arise in the morning. Thankfulness for my God who brought me out of the darkness back into the light where goodness abounds.
As Dylan's crazy words finished playing and my heart overflowed I felt like one of the old testament prophets who lived to see the Lord's plan unfold in a glorious magical way.
Way back then, when my days and nights were filled with sorrow and despair, I promised God if he ever let me be happy again I'd never take it for granted. I've failed at most everything when it comes to my relationship with him, but I've kept that promise. I've found happiness in the largest things in life and the least things in life. From life changing things like Granny's first great grandbaby to the simple joy of watching wood smoke curl above our house—it all brings happiness to my heart.
Tipper
Subscribe for FREE and get a daily dose of Appalachia in your inbox