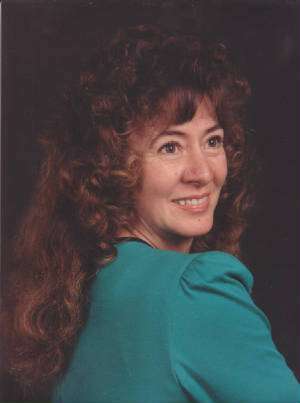 I'd like to introduce you to Peggy Poe Stern-have you ever heard of her? I've only known her a few months-I believe she may be one of the best kept secrets of Western NC.
I stumbled onto Peggy's website one day-and once I realized she was an Appalachian Writer I began to click around-all of my clicking landed me on an excerpt from one of her books. I could not stop reading it-and when I reached the end-I knew I had to have the book to see what happened to Laine and her lazy sister and Mother.
This week-I had the opportunity to interview Peggy Poe Stern.
Are you a native of Appalachia?
Yes. I was born and raised in Ashe County North Carolina at the end of Sugar Tree road. Although I have traveled on business, I've never lived or wanted to live anywhere other than our beloved mountains. 
Did you always want to be a writer? If so did you write as a child and throughout your life?
As a child, I had three dreams. I wanted to be a doctor, lawyer, or a writer. Being there was never money for college, my dream of great writer took over and I'm still dreaming and working at it diligently. I was born loving stories. I spent treasured hours listening to the old folks telling me stories about their lives. I tried to write as a child – and spent 38 years of my life working and raising six children while scribbling and dreaming of having time to really write. Six years ago, I stopped working and focused on my dream of writing. It's as though there is a specific book I'm supposed to write and no matter how many books I have written, it's not that specific book. Therefore, I must trudge onward.
I know you write about Appalachia-is there any other subjects you write about? Non-fiction?
My genre would be considered general fiction; although, each book may contain mystery, suspense, murder, and romance. My main love is writing about Appalachia and her people. I'm also fascinated with the human spirit and reincarnation. I have a book titled: "Hunting the Haunted", about local haunted places and ghost stories. "Dream Lover" came about due to Dr. Ian Stevenson's book about his research on cases suggestive of reincarnation. Two of my non-fiction books are about mountain speech and the moon and zodiac signs.
Why do you write about Appalachia?
That answer is easy. Not only are the Appalachian Mountains my home, but I love their ruggedness and their endurance. I also find the tough, vigorous, hard-working natives of this unforgiving land fascinating. 
Do you think it's important to write about Appalachia?
Yes, I believe it is always important for writers to write about their homes and the places they love. There has been a lot of discrimination about the Appalachia and her people, not to mention a never-ending supply of jokes. The jokes don't bother me in the least. I actually enjoy them and sometimes encourage them. What does bother me is that people may never be able to personally experience the endurance, life, times, and beauty that I have been blessed with. Therefore, another reason for my writing.
Where does your inspiration/idea come from?
My goodness, I have no problem with ideas or inspiration. They bombard me from all directions, insisting on being written. I tell people that feeling the wind blow gives me another idea for a book. It's as though a dozen different muses hound me all the blessed time.
The 2 books of yours I read are full of turmoil and fast paced. Why do you choose to write about the "hard" part of life?
I've read and enjoyed a lot of books glorifying life without ever dwelling on hardships. However, I wanted to avoid idealism and show life close to reality. The first book I wrote, based on the old mountain saying that a man owns his land "Heaven High and Hell Deep" came about because I wanted readers to know what it was like to be a woman in the early 1900s. I tried to portray life, love, and hardships as closely as they had been portrayed to me. "Tamarack" came about because of my fierce hatred of child abuse. It is roughly based on a true story in which the local sheriff, and many others, helped me with the research. I was hoping readers would not only feel the hopelessness of the victims, but solutions as well. I might add that not all my stories focus on the hardships of life, but the ability to overcome them. 
Do you have a favorite place to write? Do you use pen and paper or a keyboard? Do you write every day?
I write in a little corner of my bedroom where I see nothing but a wall, hoping not to get distracted. Most everything interests me – and sitting is not my favorite occupation. I use a laptop computer because it is faster than pen and paper, plus I'm not good at spelling and spell-check helps. My favorite time to write is early of a morning when I'm fresh and haven't been distracted. If there is a day when I'm not actually writing, I'm thinking about it. I also devote a couple of hours before bedtime to study writing, techniques, and stories by other writers. I'm always trying to improve, but often feel I go backward.
I read you work on more than one book at a time-could you explain this process a little?
As I mentioned before, stories bombard me. I give in and start writing a lot of them. I have as many as 7 or 8 books in the making at one time. Two of them will prove dominating, and I will finish them first and second. Multiple stories also eliminate my writer's block. One of the stories will always come. Once, this proved disastrous. My hard drive went and couldn't be recovered. I lost about two years of work – including the entire book of "Joppa". I rewrote "Joppa" but feel that it lost some of its original vitality. I now call "Joppa" the lost book.
How many books have you published?
I have just finished book 17. It should be in print in two weeks. Only 5 of the 8 books I'm now working on are pushing me hard. I can only write two or three books a year without giving up animals, farming, gardening, canning, and taking care of grandchildren and great grandchildren. Thank goodness I have a husband that's willing to help me out.
Where can folks find them-buy them?
There are a few stores that carry the books. A list of stores can be found on the web site http://peggypoestern.tripod.com/. I fear that I have spent all my time on writing and very little on marketing. I try to encourage readers to order directly from me as it enables me to know the readers, and their likes and dislikes. My address, email, and phone number are on my web site. I always welcome their comments and phone calls. Readers make writing possible. 
Hope you enjoyed my interview with Peggy Poe Stern. I've read 2 of her books-I read each book the day I got it- I could not put them down. If you like  books that pull you in from the first sentence-if you like books that are fast paced and full of angst-then Peggy's books are for you. Peggy's style of writing brings to mind 2 recent best sellers-Alice Sebold's The Lovely Bones and Khaled Hosseini's The Kite Runner. After I read Tamarack-I told Peggy I have one question-"Why are you not at the top of the New York Times best sellers list?"
In an effort to help spread the word about Peggy Poe Stern-I'm going to give away a copy of her Heaven High and Hell Deep book. To be entered in the giveaway all you have to do is jump over to her site; read the excerpt from the book; come back here and leave me a comment telling me what happens to Laine's little brother, Joey. *Giveaway has ended.
Tipper