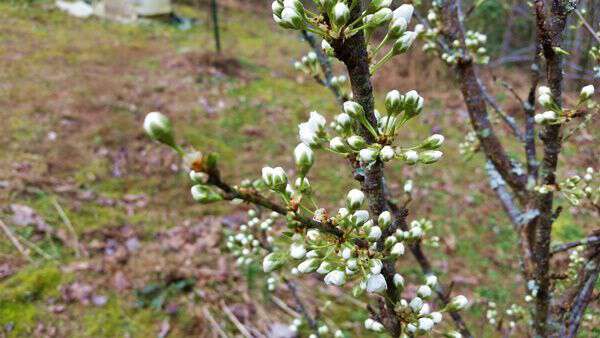 Spring is here I see the signs everywhere.
I called on a few mountain folk to see what harbingers of spring they recalled from childhood.
Pap recalled
listening for the whippoorwill to signal spring
his father always planted potatoes on Good Friday
when its warm enough to see barefoot kids you know its spring
Mrs. T. recalled
when the bloodroot blooms (the white flowers below are bloodroot blooming behind my house)
when the sarvis tree blooms
her mother always planted green beans on Good Friday
Mrs. M. recalled
early blooming flowers
her mother said anything you plant on the first day of spring will live
her mother aired out all the quilts, mattresses, and pillows each spring
Spring always brings thoughts of new birth and starting over. But spring also reminds me of what went before, of the past. Each spring as I drive the roads around my area I see daffodils and yellow bells blooming where there are no houses, no buildings, just woods and grass.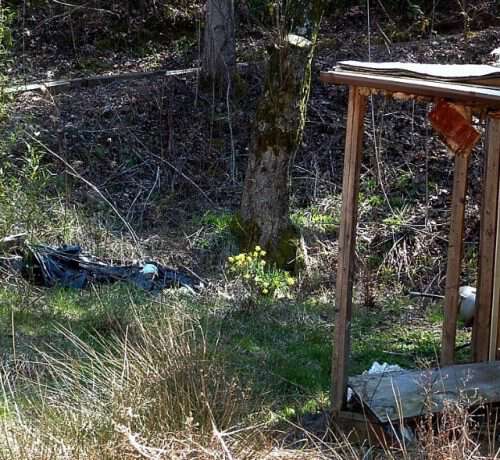 I know the flowers are from old home places. Each spring as I look for them, I wonder who planted them? Was their life harder than mine? Happier? What happened to them? What happened to the home place? The questions are endless and most have no answers.
I like to think a mother like me planted them to add beauty to her life, maybe it was a grandmother who planted them, or even a husband trying to prove to his wife things would get better.
Spring is a new beginning, a new start. I just know the ones that planted the flowers, the ones that went before, have something to teach us if we will just listen.
Tipper