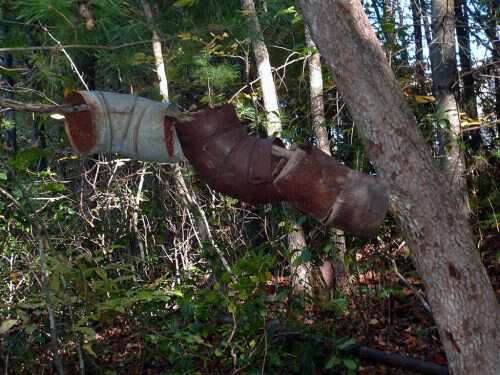 As I made the decision to develop a blog about my Appalachian Heritage- I started to think what does Appalachia really mean to me? It is a word I have heard all my life. It is home. But there is a disconnect about what the word Appalachia brings to mind and what it actually stands for. I read an article by Michael Montgomery that discussed the myths connected with Appalachian English. After leaving east Tennessee (deep in the heart of Appalachia) where he was raised, he realized he had bought into some of the myths that surround Appalachia. In his mind he had thought of Appalachia as being somewhere other than east Tennessee.
After reading Mr. Montgomery's article I realized I had been influenced by some of the myths too. To test myself I decided to name the first 5 things that came to my mind when I thought about the word Appalachia. Surprise! My first thought was banjo. I come from a musical family but no one played a banjo so where did that come from? Most of my thoughts seemed reasonable. Although, some of the random ones I could not connect to having lived in Appalachia my entire life.
I would like to challenge you to list the first 5 things that come to mind when you think of the word Appalachia. It doesn't matter if you are a native Appalachian, a new comer, or have never been here. Just take the challenge. Click on the word comments below and leave your list for everyone to see. (If you leave a comment you're automatically entered in Spread the Love a monthly giveaway) I can't wait to see what random thoughts you have about Appalachia. I'm not sure which will be more interesting the responses from the natives or from those who have never lived here.
My List
Banjo
Weathered Barn
Quilts
Corn Fields
Granny lady in long dress and apron
If you are confused about the exact location of Appalachia- check out the Hillbilly Savants blog where there is a new series about Appalachia. The second installment is "Where is Appalachia". It is available by pod cast for you lucky folks with high speed Internet and for folks like me there is a transcript.
Tipper