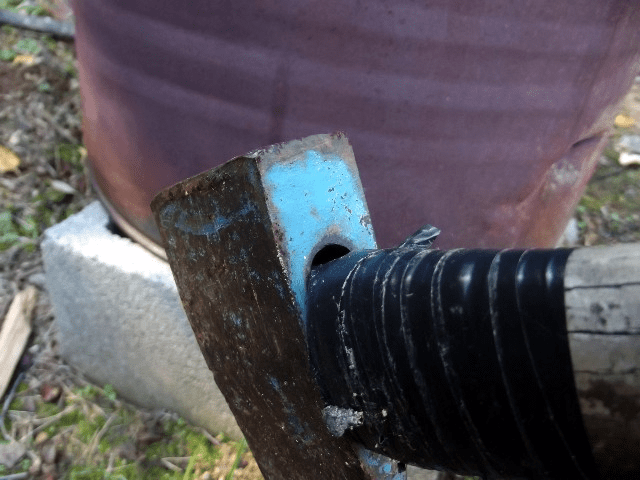 (notice the blue paint on the axe head)
When I was young I thought most of Granny's ideas and thoughts were crazy. But the older I get, the more I see wisdom laced throughout the way Granny lives her life.
Ever had somebody borrow something and never give it back? Malicious intent isn't typically the reason for non-returned items, its usually something much more innocent like a forgetful mind.
Years ago, Granny got tired of having folks borrow her: hoes, axes, shovels, mattocks, and rakes (Granny loves to work outside).  I suppose Granny sometimes felt like the borrower had kept it so long that they believed it was theirs-not hers. So Granny came up with a genius idea. She spray painted all of her gardening tools a bright blue. That way if someone borrowed an implement and kept it clean till next summer there'd still be no denying it was Granny's-not theirs.
A few weeks ago I went walking out the ridge to see if I could find the wind…yes I was really looking for the wind. As I dropped back into the backyard I noticed the axe by the fire pit. The first thought I had was "Chitter has left her Daddy's axe out and she's going to be in trouble." Then I noticed the blue paint.
The axe is old and worn now, yet Granny's blue is still hanging on in spots. Granny grows older by the day. Every once in a while, I notice how she's aged and it shocks me. Yet the young Granny is still there too. Still holding on in the spots not touched by time like the blue paint on the axe.
Tipper
Appalachia Through My Eyes – A series of photographs from my life in Southern Appalachia.