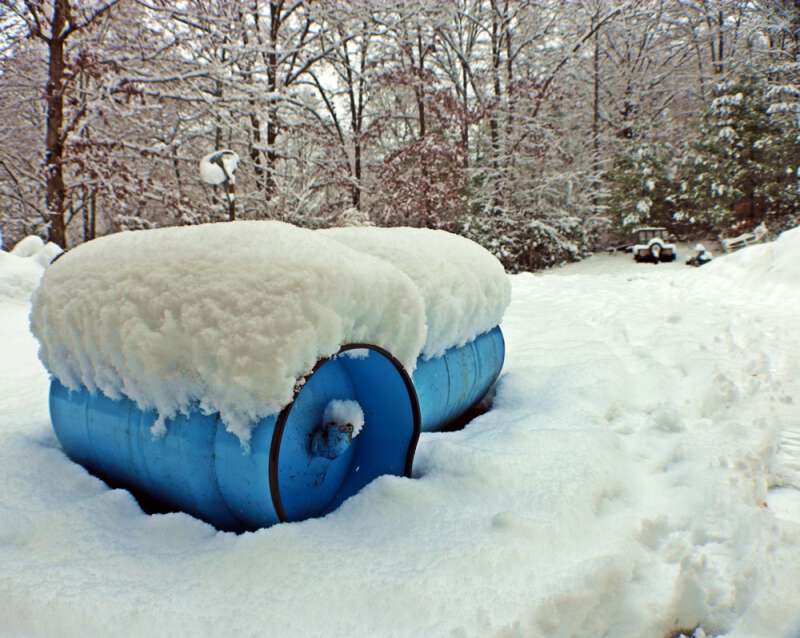 1. Our pressure tank has been acting up for the last few months. The Deer Hunter knew he needed to change it, but was hoping to put the chore off till after hunting season. A few Friday mornings ago the tank was on it's last legs for sure. The Deer Hunter was supposed to take off after work for a weekend hunting trip. He said he guessed he'd just stay home and fix the tank. I said "The girls and I will barely be here this weekend it can wait till Sunday." He went on to deer camp and came back with a tank a friend gave him. It looked all beat up so I said "Are you sure that thing will work?" He said his friend said it was working when he took it out and he even tested it and it was fine. The Deer Hunter got right to work cutting the old tank out and installing the used one. Guess what? It didn't work! It was worse than our old one! Every time someone used the water it sounded like a jet engine getting ready for take off. The next day The Deer Hunter bought a new one and installed it after he got off work. So The Deer Hunter got to install a pressure tank two days in a row and now we have two old tanks laying in our yard.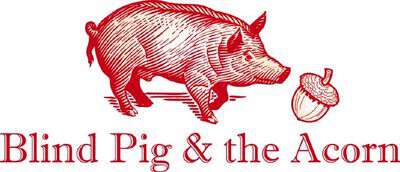 2. I've had some Blind Pig and The Acorn fanfare recently that has me walking around on cloud nine. First my all time favorite scholar on Appalachian Studies, Loyal Jones, emailed me about the blog. I felt like I was corresponding with Elvis! And if that wasn't good enough, Michael Montgomery aka compiler of my favorite source the Dictionary of Smoky Mountain English has been corresponding with me as well. Even more unbelievable to me, Michael may use the Blind Pig as a source in his next issue of the dictionary. Talk about an early Christmas present!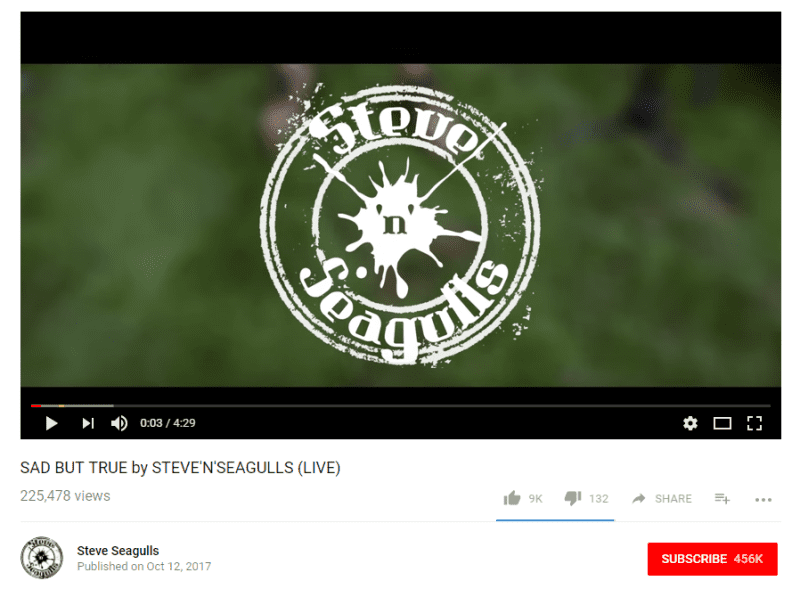 3. Gregory, a Blind Pig reader, sent me a video of StevenSeagulls a few weeks back. I've become slightly obsessed with the band from Finland. Most of their videos are covers of hard rock songs, but done in a totally different manner. They use a variety of instruments including an accordion in some of their videos. I mean whether you like it or not you have to give kudos to someone who can use an accordion in an AC/DC song. Go here to see my favorite video of them.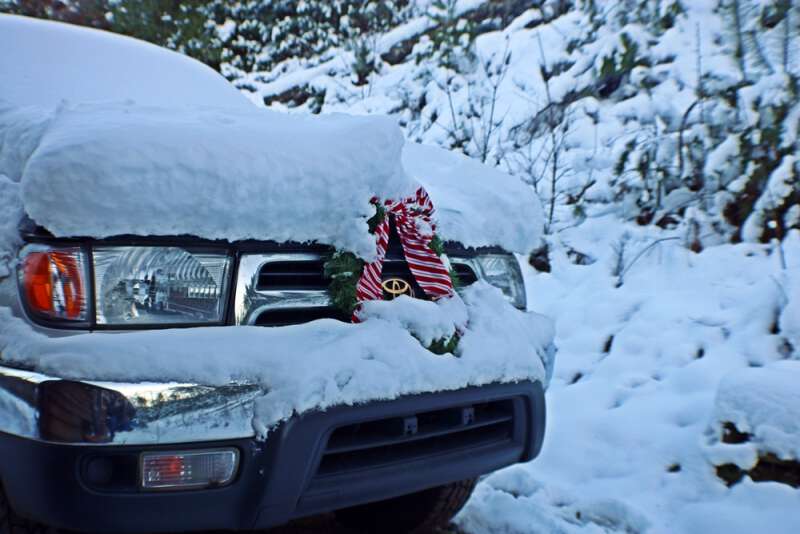 4. The girls still share my old car. Chitter got a wreath and a bow and ask her Daddy to attach it to the grill so they've been riding around spreading Christmas cheer every where they go. I never knew of anyone putting a wreath on their vehicle until I met The Deer Hunter. Way back in the day when we were dating he made a wreath from cedar trees that grew around Papaw's house and put it on his big brown truck at Christmas.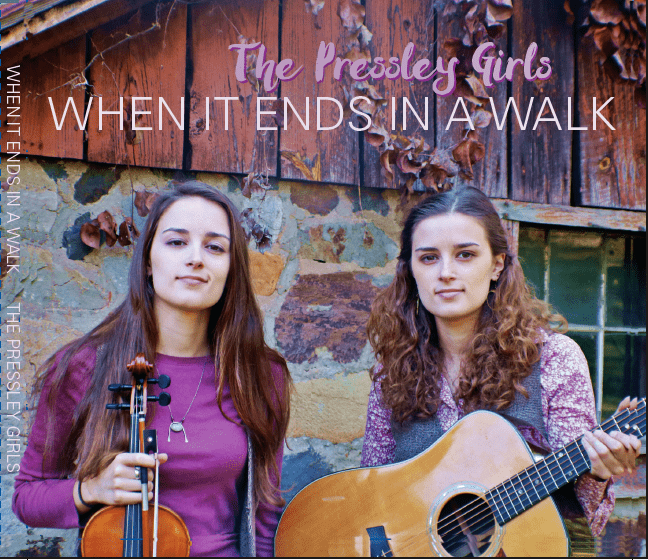 5. The girls' cd is selling like hotcakes. If you haven't picked up a copy of it yet you need to. You can go here to buy it online or you can pick it up at Foster's Trading Post if you live local. And of course they'll have it for sale at their various gigs during the coming year. You can catch them on December 23 at 5:00 p.m. at the Andrews Brewing Company in Andrews NC and on January 5 at 7:00 p.m. at the John C. Campbell Folk School here in Brasstown NC.
Tipper