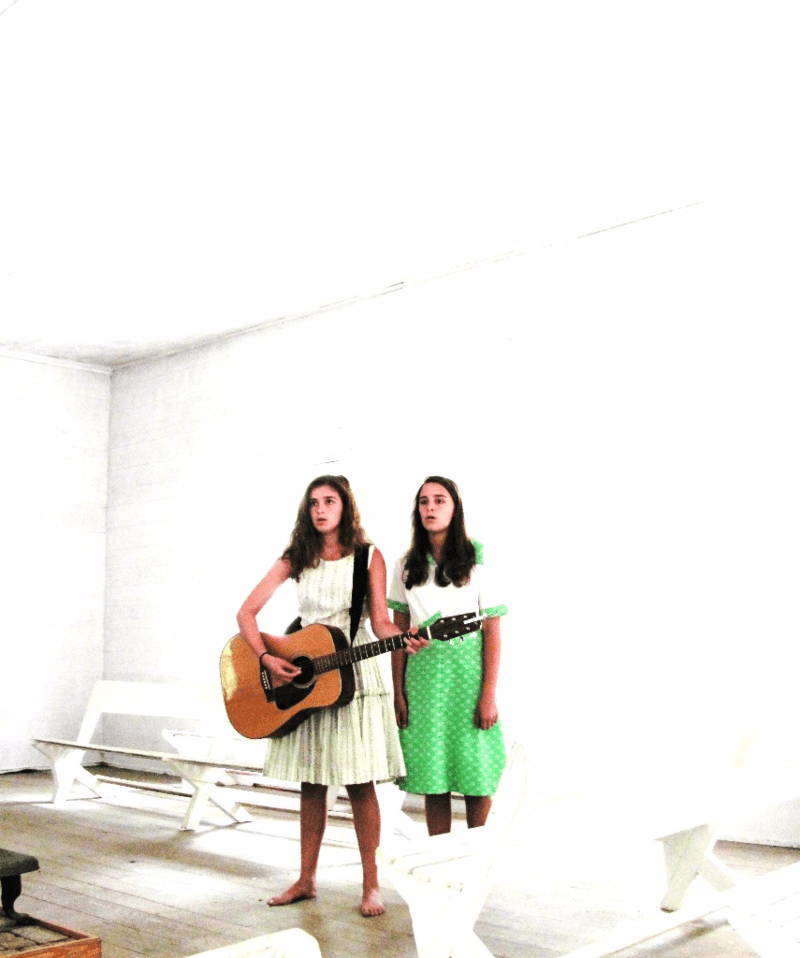 The Pressley Girls 2011
The girls recently made a video that I really liked. The song they sung, "Way Back in the Hills," is one we've been doing for ages, and before us Pap and Paul did it. Bob Amos wrote the song and all though I don't believe he is from Appalachia, the lonesomeness found in the song as well as the words in the lyrics surely fits.
I hope you enjoyed the video as much as I do. It reminds me of another video from way back in 2011. We had so much fun filming that one—a day spent literally way back in the mountains with good friends.
So much has changed since 2011: Chatter and Chitter are much more experienced performers not to mention adult women.
Hearing the girls sing the old lonesome songs from the videos reminds me of dusty gravel roads at close of day; of deep blue mountains towering in the distance; of shady coolness under the laurels by the creek; of tired feet encased in worn boots propped on the railing of the porch while kids play in the yard as dusky dark falls. I think of my people: those who went before me and showed me the way and those who walk beside me now in the glory of summer in Appalachia.
Tipper
Subscribe for FREE and get a daily dose of Appalachia in your inbox