Today's guest post was written by Stephen Taylor.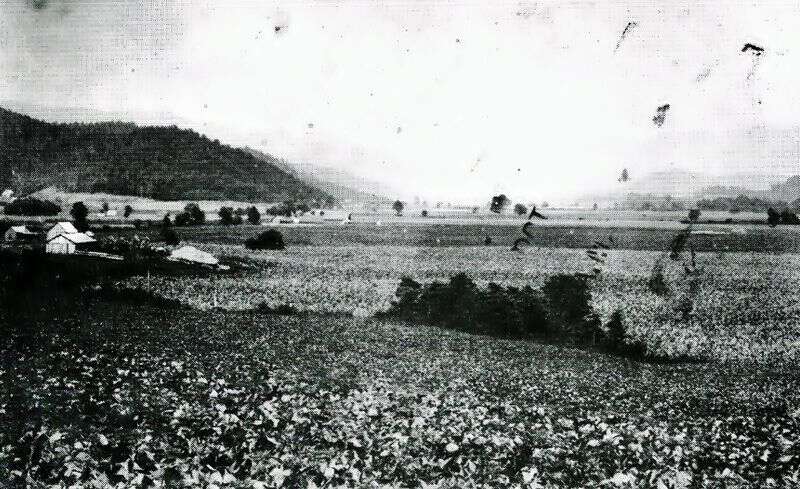 Tales from Kathy Campbell
In late December, 2014, I went to visit a neighbor new to my sleepy little Berea, Kentucky neighborhood. In typical southern mountain fashion, Kathy Campbell, invited me in to have a seat. Her college-aged daughter, Hannah, was with her. Kathy, with fiery red hair, describes herself as having been a feral child growing up in a holler in Perry County on the Perry/ Leslie County line, just a couple miles from Hell for Certain, (yes, it really exists but it's pronounced locally as Hell for Sartin). Kathy was the youngest of four children. The siblings were tight knit but her older sisters Patricia and Caroline and her brother Freddy were wary of the family's spirited youngest member. Kathy grew up in the 1960's before Lowes, Habitat Restores, Orkin or urgent treatment centers had penetrated the mountains. We soon were discussing the plight of Appalachian people and how we both saw the unfortunate decline of the peoples' resiliency, resourcefulness, self-reliance and break-up of families. In contrast to that theme, she then began telling a number of stories all connected by a theme of an indomitable spirit, determined stubbornness and families living out these qualities that strengthen the fabric of the individual and communities. 
She began by saying, "When I was a little girl, my uncle, who lived across the road from my family, built a fence to keep me out of his yard."
"How old were you?" I asked.
"Oh, about six or seven."
"But why would he want to keep you out of his yard?"
She explained, "He didn't want me influencing my cousins."
"How old were they?"
"Two were quite a bit older and the other was about my age."
Then she proceeded to tell me some of her more colorful recollections from her childhood.
The Wooden Foot
She began, "I was about six years old and Mommy had just told me to lie down to take my daily nap, (Mommy needed it more than I did). My head hit the pillow when I heard a ruckus outside. It was Daddy and my older brother Freddy, ripping clapboards off our house. Our house was built of salvaged materials from old homes in the Hiner Mining Camp a few miles from home. Hiner was abandoned, and as we had very little money, Daddy would take us to the old camp to take apart a couple of the old homes and load up wood and stuff so he could build us a new home. We had a good home but it had bats and other creatures living in the exterior walls so it was time to remove the clapboards and clear out the animals, alive and dead, from the outside walls." 
"When I looked out my window, I saw Freddy's back turned toward me. It couldn't be helped. Barefoot, because no one wore shoes around home then, I snuck out of bed and slipped outside to see Freddy's back still toward me."
"I picked up a long clapboard lying on the ground, hauled off and whacked Freddy squarely on his backside. I turned on a dime to run the opposite direction with Freddy in hot pursuit."
"Then, just like in slow motion when things are about to happen but you know you can't do anything to stop them, I saw a short piece of clapboard, about 7"-8" long on the ground with a nail sticking straight up. I planted my foot on that nail and it went through my sole and out the top of my foot."
"Letting out a yowl so loud to shame a coyote, I ran up to the porch with Freddy right behind. Soon adults began to gather 'round to see what was the matter – and before Freddy had time to retaliate."
"Daddy had two names for me, Little Girl and Little Dummy. Both were spoken with lots of love. When I was behaving myself and making intelligent choices, Daddy would call me Little Girl. Most of the time though, he would call me Little Dummy."
"Daddy saw the nail through my foot and the clapboard beneath and asks, "What you done this time Little Dummy?""
"I knew what was going to happen next. Being a coal miner, Daddy was trained in first aid and had patched up a number of co-workers in his time. So, to let Daddy know that the accident wasn't so bad and that he really didn't need to pull the board and nail from my foot, I started flatfooting on the porch acting like everything was OK. I pleaded with Daddy to not pull the nail."
"Daddy, look at me dancing. I can be just like Pappy. He has a wooden leg and now I have a wooden foot."
"Daddy wasn't buyin' it. He noticed the nail was shiny and not a threat for tetanus so he called to my mother to get the turpentine. Just then, I lit off the porch but there were too many adults to let me escape. They caught me and 4-5 grown-ups held me down on the porch. My mother came with the bottle of turpentine." 
"Daddy said to my mother, "Now, Rosa Lee, take the cap off that bottle and hold it upside down over the nail." As soon as my mother did, Daddy pulled the piece of wood and as the nail backed out of my foot, it sucked the turpentine right through the wound burning like fire all the way. "   
"When I came to, I was lying on the living room couch, my foot wrapped in a bandage. Hearing a ruckus, I looked out the window and noticed Freddy's back turned toward me." 
---
I hope you enjoyed Stephen's post as much as I did!
Tipper
Subscribe for FREE and get a daily dose of Appalachia in your inbox