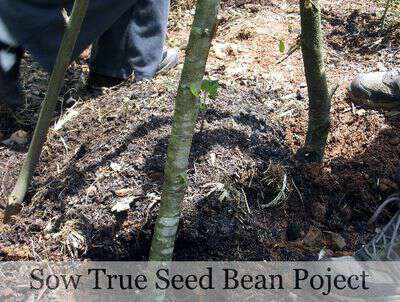 A few weeks ago, I shared the news about the Sow True Seed Bean Project and detailed the bloggers who are participating in the project. Today I'd like to tell you about my bean varieties and the way they're growing so far.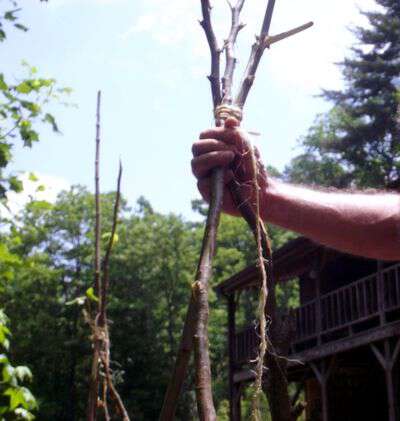 We usually trellis our beans the way Pap taught us, but since we were going to be planting several new varieties, we decided to go for the tepee form of trellising.
The Deer Hunter and I tromped through the woods and found all the small saplings we needed for our teepees. He grabbed a ball of twine and then we were ready to go.
The bean varieties I'm trying out for the project: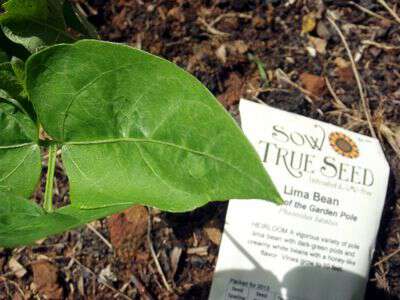 Lima Bean King of the Garden Pole are proving true to their name-they have long since reached the top of their trellis-but no bean so far.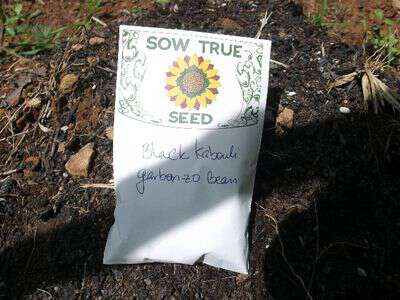 Sadly-I've planted the Black Kabouli Garbanzo Beans 3 times-with no success of any sprouting.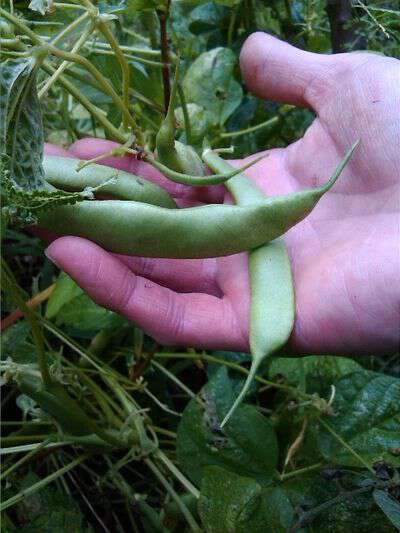 Mary's Pole Beans are acting more like a bush bean. Actually more like a sickly bush bean. The leaves look kind of shriveled and the plants seem to be stunted. Maybe it's just taking them a while to catch on.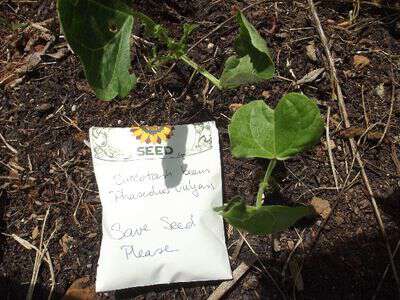 The Succotash Beans look good but no blooms as of yet.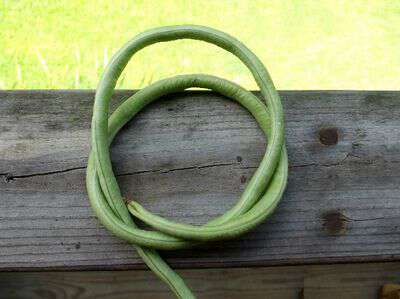 One of the most interesting sounding beans I'm trying for Sow True Seed is the Asparagus Bean. The beans are supposed to grow up to 2ft long! So far the vine is very vigorous but I haven't seen any beans yet.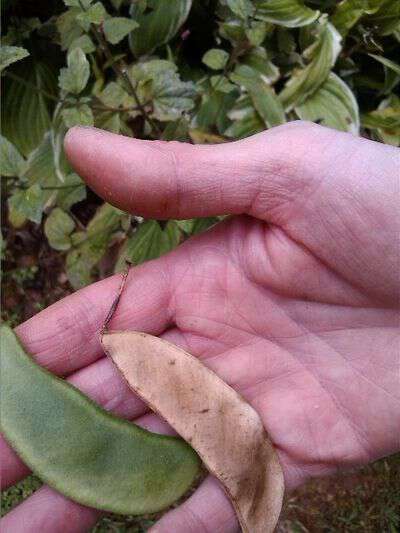 The Lima Henderson Bush Beans are looking really good and are in bloom so it shouldn't be too long before we get to try them.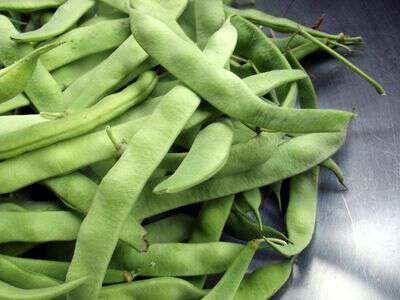 Sow True Seed's Bush Bean Romano #14 is the first variety that has produced for us. The beans are long and flat looking. When I was picking them I thought now how could something this flat compare with white half runners or peanut beans? But we found out they are a very tasty bean.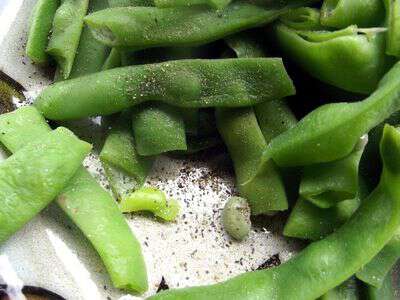 I steamed the Romano beans and added nothing more than salt and pepper. The beans have a grat taste and texture-and best of all the whole family liked them.
Sow True Seed also has a pole variety of Romano beans. They are growing like crazy-and I'm hoping the beans tastes exactly like the bush variety.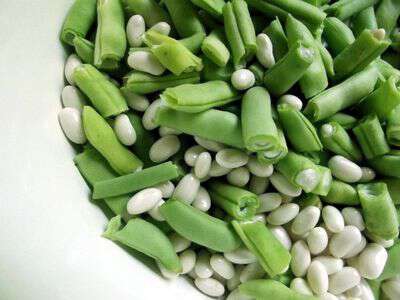 We typically grow white half runners. For the last 2 years we've grown a variety handed down through a local family for several decades. The beans are supplied to us by Kenneth Roper (THANK YOU KENNETH).
The variety that Kenneth shares with us-and the white half runners we've grown in the past have always been pole beans that we had to trellis. So I'm anxious to see how Sow True Seed's Mountaineer Half Runner Bush Bean does for us.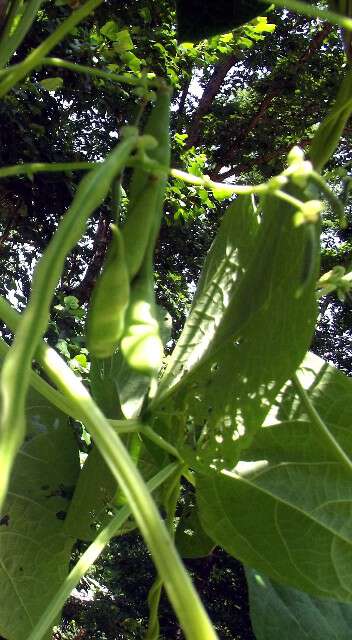 And last on my list are the Doyce Chambers Greasy Cut-short Pole Beans. These beans are looking great and I can't wait to taste them just because it seems like I ought to know someone named Doyce Chambers.
I'll keep you updated on the progress of my bean project as well as the other participants as the growing season moves on.
Tipper