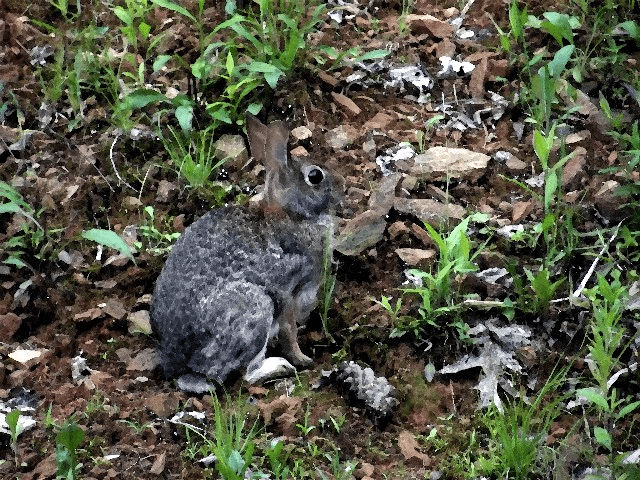 The other evening, Chitter came in from checking on the baby chicks and told me there was a rabbit sitting stock still just beyond the coop. I grabbed my camera and walked quietly out the back door.
I figured the rabbit would be gone, but it was still there sitting stock still pretending or hoping no one could see it.
According to the Take Our Word For It website, using the phrase stock still to describe something that isn't moving can be traced as far back at the 15th century when it was used in a Scottish poem.
Tipper
Appalachia Through My Eyes – A series of photographs from my life in Southern Appalachia.