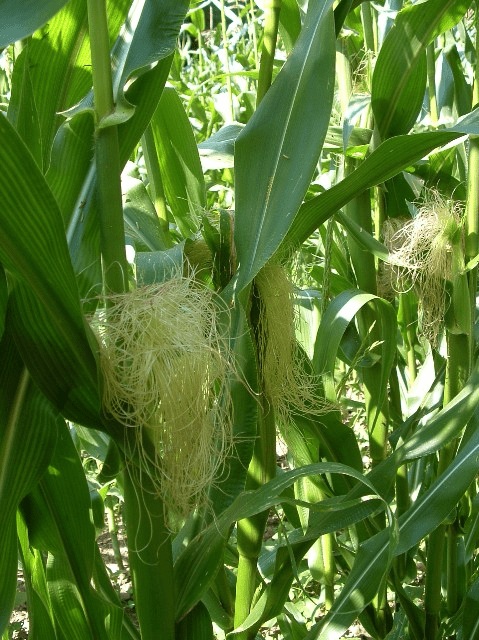 Letter from Almond, NC published in the Bryson City Times (July 31, 1896).
"Most of our farmers are done laying by corn, those that are not done, the rain will lay it by for them and some will be glad of it, as the weather is getting most too hot to work know [sic] anyway, the rain and storms have destroyed several fine crops of oats in this section in the last few days. . . ."
—————-
Lay by time occurs in the latter part of summer when you've done all you can for your corn crop-and all that's left to do is wait on the ears to ripen.
Due to a series of unfortunate events-namely rain, rain, and rain-we've had to call the big garden a total loss. About 2 weeks ago, me and The Deer Hunter spent the whole day in it trying our best to at least nurse along the beans and the corn.
Pap said "Why I wouldn't waste my sweat on that stuff. It's way too far gone now." Pap went on to tell us-over his lifetime of gardening he'd learned one thing to be true beyond a shadow of a doubt: "You cannot out do nature. Most years the weather cooperates through the growing season; other years the weather is against you from the day you plant the first seed."
Tipper
*Source Travel Western North Carolina