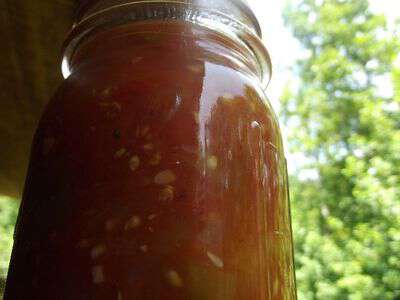 I made salsa for the first time last summer and it was a total hit with the Blind Pig family. We ate every jar over the winter and wished we had more!
As soon as the tomatoes start coming in, I lose my kitchen counter to their abundance. I wash off tomatoes and lay them out to dry on old towels spread along the counters. At least once a week I can take their presence no more-and I can them, make soup, or make salsa.
Ingredients
7 cups peeled and chopped tomatoes (you can seed them if you like-but the seeds don't bother my bunch)
2 cups seeded and chopped cucumbers
2 cups seeded and chopped sweet peppers (I've used banana peppers and green peppers-both work well)
2 cups chopped onion
3 gloves of minced garlic
1 tablespoon fresh marjoram (or 1/2 tablespoon dried marjoram)
1 teaspoon salt
1/2 cup cider vinegar
2 tablespoons lime juice (or lemon)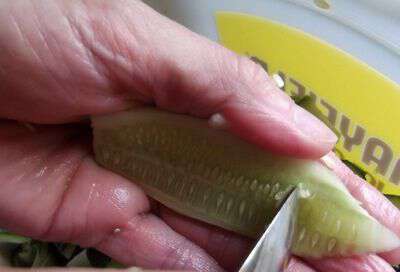 I drop cored tomatoes into boiling water for just a few minutes to loosen their skin. Since I don't worry about the tomato seeds, once I rub the skin off the tomatoes I simply mash them up in a bowl.
I peel the cucumbers and slice them down the middle-then use a spoon to scrape out the seeds.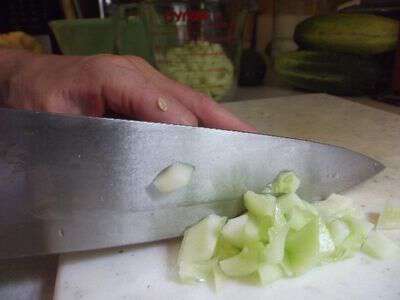 Once the majority of seeds are out of the cucumber, I chop it up.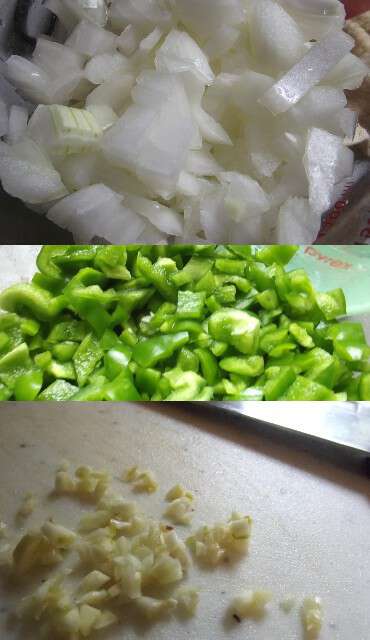 After the other items are prepped for the salsa all that's left to do is to mix it up. Combine all the ingredients in a large sauce pot. Bring the mixture to a boil, then lower heat slightly and simmer for 10 minutes.
While the salsa is simmering, you can get your jars and lids sterilized and ready to fill. After 10 minutes you can ladle the hot salsa into your hot jars leaving about 1/4 inch of head-space. Once the jars are filled, process them in a boiling water canner for 15 minutes.
The salsa needs to sit in the jars for a few weeks before it's flavor is fully developed. You might have noticed I didn't put any hot peppers in the salsa. Most of the Blind Pig family prefers mild salsa. But if you prefer spicy salsa-simply replace part of the pepper portion with the hot pepper of your choice.
Tipper